About Us
Empowering solutions for education and healthcare.
GlobalHealth Education by Keypath Education is designed to connect students, universities, and employers to what they need most. It's a synergistic relationship that empowers healthcare professionals, improves online program performance, and builds workforce talent and retention across the country.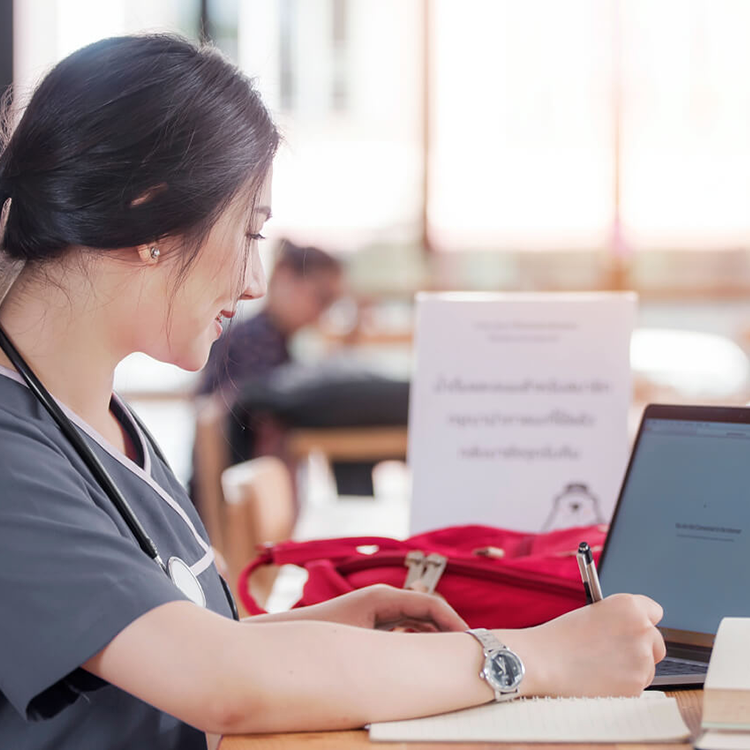 GlobalHealth Education provides personalized online education options for the specific needs of healthcare professionals.
Beneficial partnerships
We partner with accredited, not-for-profit colleges and universities, as well as healthcare employers to address the specific needs of healthcare professionals at every level.
Valuable program offerings
We provide employees with access to desirable, budget-conscious programs that align with their educational goals and allow them to achieve what they didn't think possible.
Unmatched Commitment
GlobalHealth is committed to supporting healthcare education across the United States. Our team of advisors understand the unique needs of healthcare professionals and are available to provide guidance from enrollment to graduation.
Expertise you can count on.
Keypath Education provides the resources and expertise to help universities launch and grow successful online programs. Today, our partners from U.S., Canada, the U.K., and Australia are experiencing that growth as they are now enrolling higher numbers of students from more 70 countries.