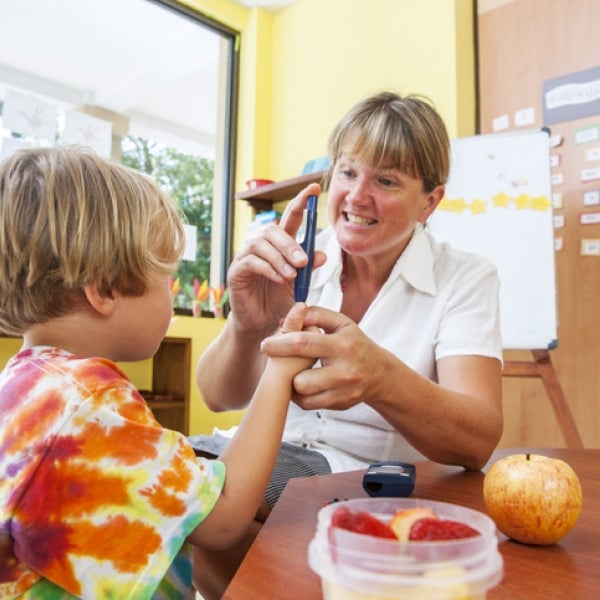 Being a School Nurse in 2019: What You Need to Know
The first school nurse, Lina Rogers, began her work in New York City schools in the year 1902. It all began in 1897 when there was an outbreak of infectious diseases. The city's health authorities employed physicians to examine public school students to determine which children should be sent home to prevent the spread of disease among classmates.
As a result, thousands of children missed classes. Five years later, Rogers was tasked with reducing absenteeism by identifying and treating children with communicable diseases. After a month of nursing interventions, the rate of absenteeism decreased dramatically and, within a year, medical exclusions had decreased by 99%.
The role of the school nurse is to link healthcare and educational goals. School nurses save lives and promote academic performance by increasing student attendance and decreasing early dismissals.
American Nurses Association (ANA) President Rebecca M. Patton, MSN, RN, CNOR, has stated "Children should be healthy to learn and learn to be healthy. School nurses play a fundamental role in teaching students how to improve their overall health and reduce unhealthy behaviors. School nurses serve to optimize a student's health, safety, and capacity for learning."
Over the last century, the role of school nurse has evolved and become increasingly diverse. What hasn't changed is the notion that the foremost duty of the school nurse is to support student learning by keeping students healthy and safe. Let's examine how modern school nurses meet these goals.
Tracking and Preventing Communicable Diseases
As in olden days, today's school nurses protect the public's health by monitoring for outbreaks of infectious disease. The 21st century has seen a resurgence of contagious diseases in the school population due to the development of diseases for which no vaccines or cures exist, drug resistant strains of common communicable diseases, and an increase in vaccine-preventable illness due to knowledge deficits regarding the safety of childhood vaccines.
Nurses assist school districts with infectious disease prevention programs by focusing on the promotion of vaccines, emphasizing the use of infection control measures such as practicing Universal Precautions, and educating school staff, parents, and the community on how to contain, manage and prevent further spread of communicable diseases.
Managing Chronic Conditions
Schools throughout the country are impacted by the prevalence and complexity of children's health problems. Federal law has mandated the mainstreaming of physically and mentally challenged students into the general student population. Students who, in the past, would not have attended traditional schools are now educated alongside their peers. Chronic conditions including asthma, epilepsy, diabetes, obesity, and mental illness can affect a student's ability to attend classes and their readiness to learn.
The 21st-century school nurse is responsible for the care of students with chronic illnesses, disabilities, and mental health conditions. Nurses help students and their families with disease management. They complete daily tasks such as administering medications and specialized treatments including monitoring insulin pumps, providing tube feedings, catheterization, and tracheostomy care.
Handling Acute Injury and Illness
School nurses are the first responders to critical incidents on school grounds. They are responsible for assessing students for illness and injury and providing appropriate interventions. Without a school nurse, unlicensed personnel without medical knowledge may unnecessarily send children home or to the emergency department.
Conversely, they could misjudge the severity of a student's condition leading to a negative outcome. Direct care from nurses can increase return-to-class rates and assure the safety of their students. A topic that has been prominent in the media is the identification and treatment of head injuries. This issue is especially important for those working with school-age children who routinely play on the playground and participate in sports.
School nurses are qualified to assess a child's post-concussion progress and adapt education plans as needed to promote health and educational outcomes.
Health Screenings and the Development of Education/Prevention Programs
A primary function of school nurses is to screen for health factors that may be impacting a student's learning. This can include screenings for abuse, neglect, depression, and visual and/or hearing deficits. Modern school nurses develop education and prevention programs that benefit the entire student body while serving as advocates for the individual student. They utilize education programs to foster problem-solving, communication skills, teamwork, and self-empowerment.
Topics of education for today's student body include anti-bullying campaigns, health promotion, and the prevention of teen pregnancy, sexually transmitted diseases, and substance use. Nurses may also work with school staff to provide healthy meals, promote opportunities for physical activity, and to deliver healthcare training.
Serving as a Health Liaison
Today's school nurse acts as a safety net for all students. They serve as healthcare provider liaison between the school and the community. For some children, the school nurse is their only contact with a healthcare provider. School nurses can connect children with insurance and healthcare providers. They recognize students at risk for both health and learning problems and can initiate early referrals for intervention and treatment.
They communicate with students' pediatricians about concerns regarding attendance, parental noncompliance with medical goals, and suspected abuse. As part of an interdisciplinary team, nurses contribute their health expertise to the development of a student's Individualized Education Plan. These plans aid in reducing health barriers related to learning and are essential in providing timely medical management for students with special needs.
The benefits of having nurses in schools has been recognized by policy-makers. Former U.S. Representative Lois Capps (also a former school nurse) has stated: "When children receive the support they need to remain healthy and focused on learning, the entire classroom benefits. Increasing the presence of nurses in our schools can be a critical element in achieving this goal."
Physical and emotional conditions contribute to absenteeism and academic underachievement. School nurses in the 21st century are essential in ensuring the safety and academic success of future generation.
If you're interested in becoming a school nurse and still need to earn your BSN, fill out the form on this page to find the program that's right for you!
If you are interested in more information about GHE's nursing schools and programs, visit our Students page!