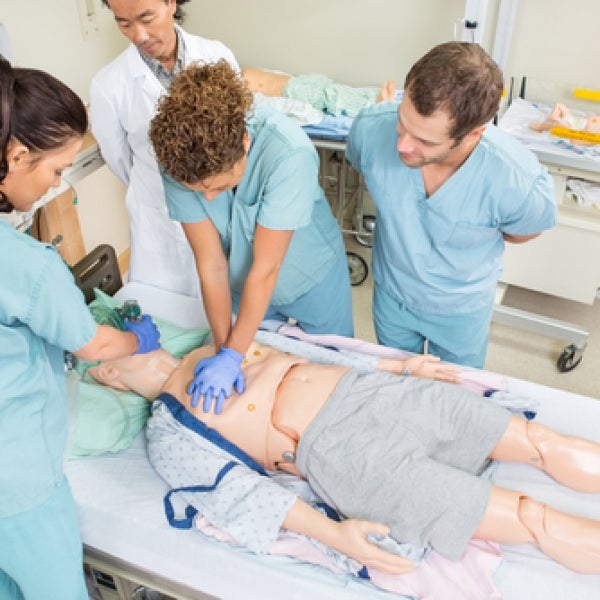 Can BSN Nurses Teach?
Many nurses develop an interest in becoming a nurse educator because of their desire to guide the present and future generations of nurses. After all, what could be more rewarding than helping others learn to help others? Nurses affect the lives of others every day they work, and passionate nurse educators are necessary for an inspired future generation of nurses. The need for more nurses is ever-growing due to an aging population. Many nurses are retiring, while at the same time more people are needing nursing care. Currently, there is also a shortage of nursing faculty, leading to fewer students being admitted to nursing school, exacerbating the shortage of nurses. 
The Demand for Nurse Educators Continues to Grow
There is a high demand for nursing education. The American Association of Colleges of Nursing (AACN) published a report stating that between 2016 and 2017, 64,067 potential students were denied admission to baccalaureate or graduate programs due to budget restrictions, lack of clinical sites, a shortage of faculty or insufficient classroom space. The standard education required for nurse educators is a Master of Science in Nursing Education. Due to the faculty shortage, there is increased interest in the idea of BSN nurses serving alongside MSN nurses as educators.
BSN Nurses Teach Practical Nursing Programs
While the inspiration to educate others and the passion for nursing may be present, not every registered nurse can be a nurse educator. The minimum degree necessary to be a nurse educator is a Bachelor of Science in Nursing, or BSN. The National Council of State Boards of Nursing (NCSBN) published a set of recommendations for nurse educators in 2008. Their recommendations state that only nurses with a Master of Science or higher should be educators for registered nursing programs. However, nurses who hold a BSN may be part of a practical nursing program faculty with master's and doctorate-prepared educators to help enrich the education provided. Despite these recommendations, some state boards of nursing permit waivers for nurse educator staff who do not meet these qualifications. The institution must provide proof that they were unable to hire fully qualified faculty members to fill open positions.
Graduate-Level Education Recommended for Nurse Educators
The AACN and the National League of Nursing (NLN), two councils that guide the standards for nursing education, hold the position that nurses educating others must have graduate-level degrees in education. Nurses prepared at a master's level in clinical practice and education possess excellent questioning skills in the areas of synthesis, application, analysis, and evaluation — all areas that have been found to be necessary for promoting learning in clinical practice. A study by Riner and Billings also reported that nurses with no formal teaching education had difficulty adapting to the role of nurse educator and to creating an effective teaching and learning environment.
Although BSN nurses may be able to participate on a practical nursing program faculty, and many states allow waivers permitting nurses with BSNs to work as nurse educators, students benefit from the graduate-level education that educators with master's and doctoral degrees possess. Nurses who elect to pursue a graduate-level nurse educator program study advanced clinical specialty, teaching strategies, curriculum preparation, research and evidence-based practice. The next generation of nurses must be guided by educators with the ability to teach effectively and instill critical thinking skills.
If you are interested in more information about GHE's nursing schools and programs, visit our Students page!
Sources:
American Association of Colleges of Nursing. (2017). Nursing faculty shortage. 
National Council of State Boards of Nursing. (2008). Nursing faculty qualifications and roles. 
Riner, M. E. and Billings, D. M. (1999) Faculty development for teaching in a changing health care environment: A statewide needs assessment. Journal of Nursing Education, 38(9), 427-429.