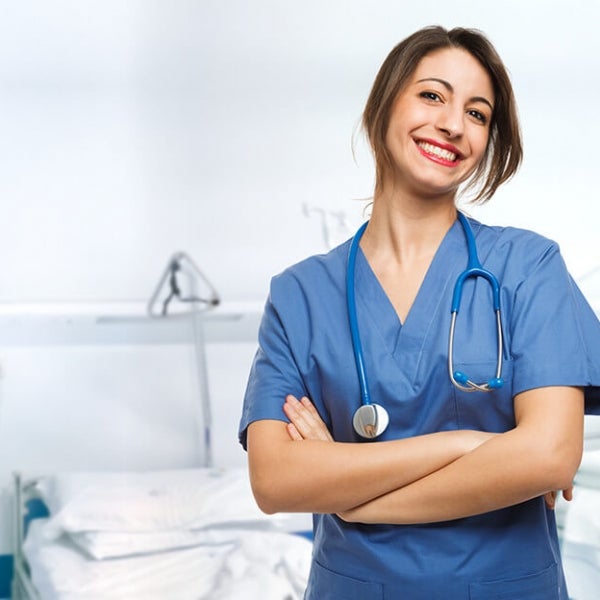 The Future Of Nursing
Twelve trends to watch in the coming years
Nurses are an unstoppable force. They are the heroes of our healthcare system, caring for both the sick and healthy across the world—an integral part of society.
They're also an incredible workforce. There are over 2.9 million registered nurses (RNs) in the US, making nursing the fifth most common job in America and a crucial part of our economy.
As we enter a new decade, what will the future of nursing look like?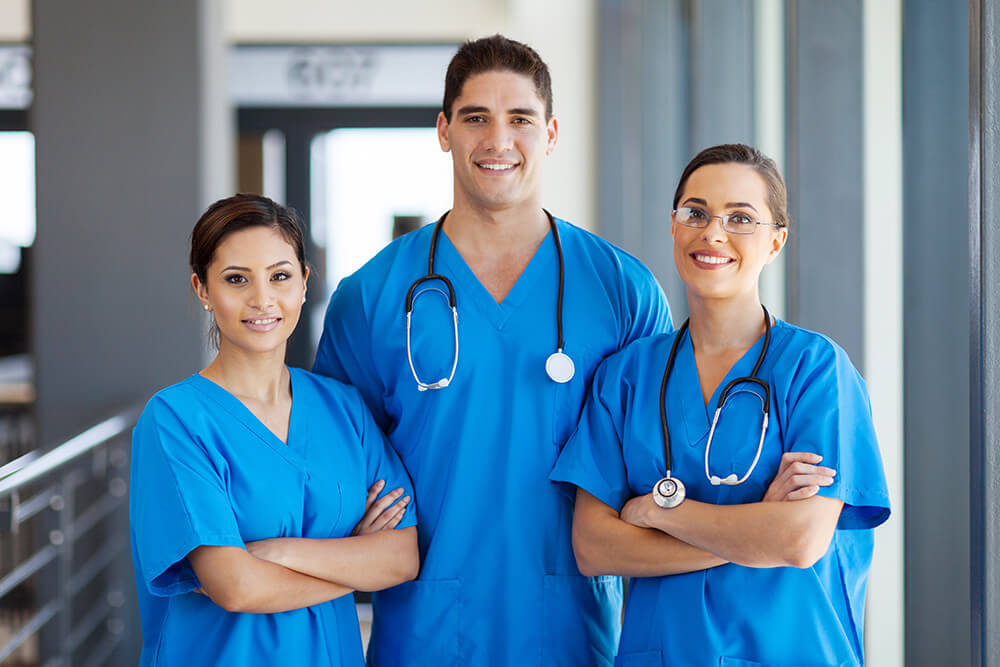 1. Nurses will continue to be in high demand
It's no secret that the US has been facing a nursing shortage for years, and that shortage is not expected to turn around in the near future.
Around one million nurses are slated to retire by 2030, taking with them a significant wealth of knowledge and expertise. According to the Journal of Nursing Regulation, such a large departure of RNs will leave healthcare organizations dealing with a loss that "will be felt for years to come."
Another factor that will intensify the nursing shortage is an aging population. As the baby boomer generation grows older and requires more care, their demand for RNs will increase.
As a result, there has never been a better time to pursue a career in nursing. The Bureau of Labor Statistics expects nursing job growth of 12 percent through 2028—much faster than the average occupation. That's around 200,000 new RN positions that will need to be filled every year through 2026.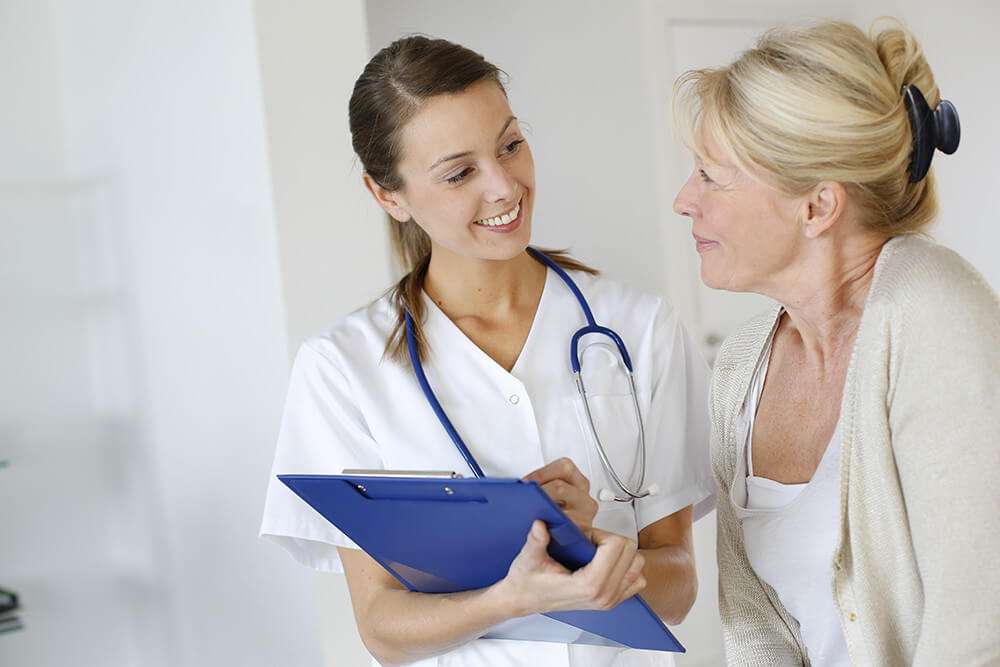 2. We'll need more family nurse practitioners
The future of nursing doesn't only include RNs—nurse practitioners are a huge part of America's healthcare system. There are nearly 300,000 nurse practitioners licensed in the US, providing essential care to a country experiencing a shortage of physicians.
As with nurses, doctors are in short supply in the US, and an increase in family nurse practitioners who are licensed to practice with full autonomy could help meet that demand for primary care physicians.
By 2032, the US could see a physician shortage of nearly 122,000—a deficit that will be felt by Americans everywhere. But physicians assistants and nurse practitioners (NPs) will likely play a significant role in alleviating that problem. Job growth in the NP sector is predicted to explode between now and 2028, it is projected to grow 26 percent.
With a median salary of over $113,000 and a ranking of fifth best job in America, the nurse practitioner career is certainly one to watch as we move into a new future of nursing.
3. More nurses will enroll in online programs
Not too long ago, being a nurse with a two-year degree was more than enough to guarantee a job as an RN, complete with fair pay and good benefits.
It's a little more complicated now.
2010 marked the start of a new age in nursing when the Institute of Medicine (IOM) recommended that 80 percent of all nurses hold a Bachelor's of Science in Nursing (BSN) by 2020. While America isn't quite there yet, there's hope of hitting that benchmark by 2025. In some states—like New York—it will be mandatory to earn a BSN within ten years of becoming a licensed nurse.
What will that mean for the future of nursing?
Registered nurses without a BSN may consider going back to school, perhaps choosing an online program along the way. With so many excellent universities offering quality nursing programs, online learning is an attractive way for working professionals with busy schedules to earn a degree.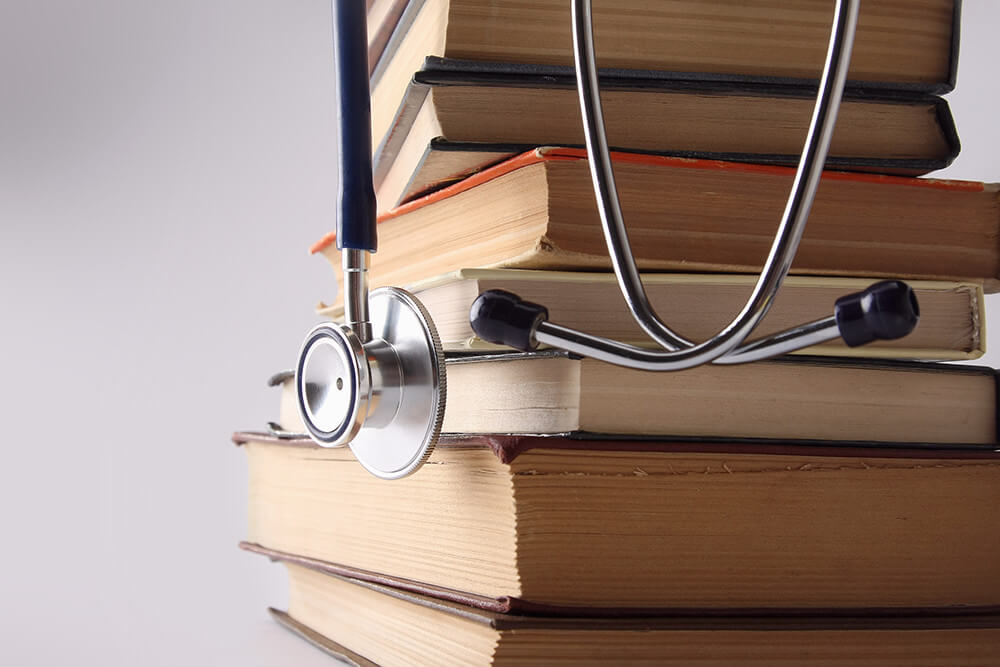 4. Nurses will need to pursue higher degrees
The report conducted by the IMO called for more nurses to complete a BSN, but it also encouraged more nurses to pursue a graduate degree, and especially doctoral degrees.
Nurses can practice as an NP with a master's degree, but in order to teach nursing, most schools require a doctorate—a degree held by less than one percent of nurses. This has led to a nursing faculty shortage, forcing some schools to turn away qualified nursing students for lack of teachers.
In a 2018-2019 study conducted by the American Association of College and Nursing (AACN), over 75,000 nursing school applicants were turned away due to lack of faculty.
Lack of funding isn't the only factor that prevents schools from hiring additional faculty. A recent survey from the AACN reported that 30 percent of faculty positions went unfulfilled because the university wasn't able to find a qualified candidate.
And just like the nurse and doctor shortage, the faculty shortage is also expected to continue for many of the same reasons. A wave of aging professors are expected to retire over the next ten years, roughly equal to one-third of the entire nursing faculty of 2015.
At a time when we need nurses more than ever, who will teach the future generations of nurses?
States and schools are working hard to solve the problem by securing government funding, collecting data, and offering scholarships when they can, but more and more it seems that the future of nursing truly lies with today's nurses.
Talented caregivers with a penchant for teaching would be ideal candidates to earn doctorate degrees so that future nurses can learn from their expertise.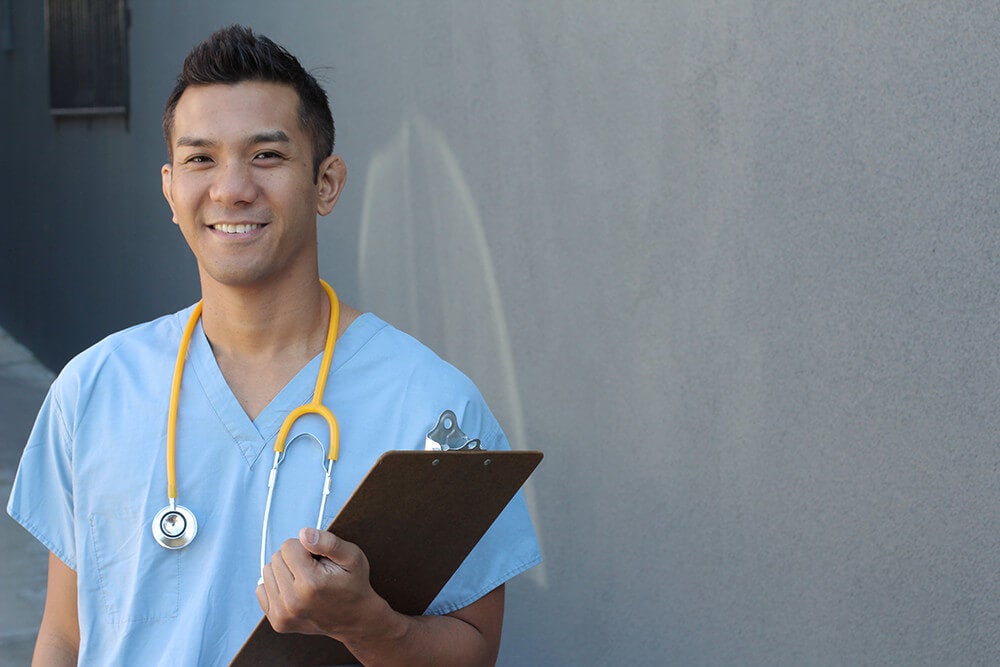 5. More men will enter the nursing field
The future of nursing might include a bit more diversity in gender. A career in nursing provides job security, quality benefits, and a competitive salary: it's easy to see why more men are considering entering the field.
In the 1960s, men made up only two percent of nurses in the US. Today, society is gradually moving away from the idea that nursing is a woman's career, and the number of men in the field has grown to 13 percent—perhaps not a big percentage, but a hefty improvement that continues to climb.
And why shouldn't it? Nursing is an honorable career that requires hard work and dedication.
"Forget about the stigma. The pay is great, the opportunities are endless and you end up going home every day knowing that you did something very positive for someone else, " says Jorge Gitler, an oncology nurse manager who was quoted in a recent New York Times article entitled, "Forget about the Stigma: Male Nurses Explain Why Nursing is a Job of the Future for Men."
Nursing is a job for everyone.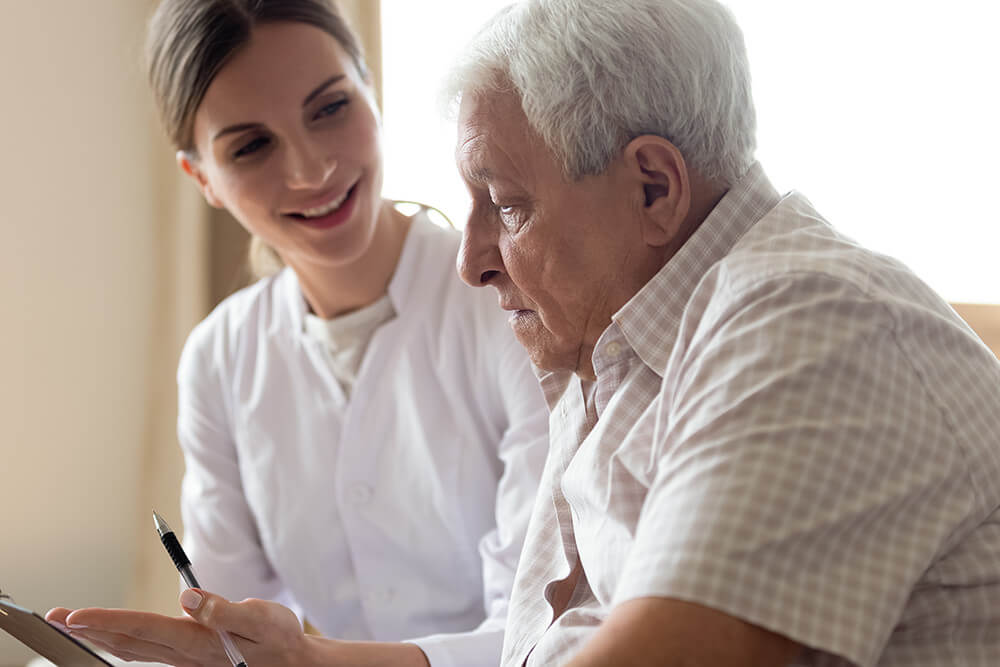 6. Geriatrics specialists will be needed
America is steadily aging. By 2025, the Congressional Budget Office estimates that 20 percent, or one fifth of the national population will be older than 65—that's up from 12 percent in the year 2000.
How will all this shape the future of nursing? Experts anticipate that we will see a significant increase in the demand for caregivers with a speciality in geriatrics, and that could be a problem because fewer than one percent of RNs are registered in geriatrics according to the National Academy of Medicine Initiative.
In the near future of nursing, RNs in geriatrics will likely enjoy numerous job options, which also means that new nurses entering the field might want to consider specializing in geriatric care.
7. More nurses will choose to specialize
More and more nurses are likely to specialize in the future.
Nurses can choose to specialize in a variety of areas which can lead to a higher salary—especially if the specialty is in high demand. There are dozens of specialties, including:
Assistant Nurse Manager
Case Management
Charge Nurse
Clinical Development Specialist
Healthcare Informatics
Infection Control
Nurse Educator
Quality Control
Whether working directly or indirectly with patients, RNs who specialize may be leading the future of nursing.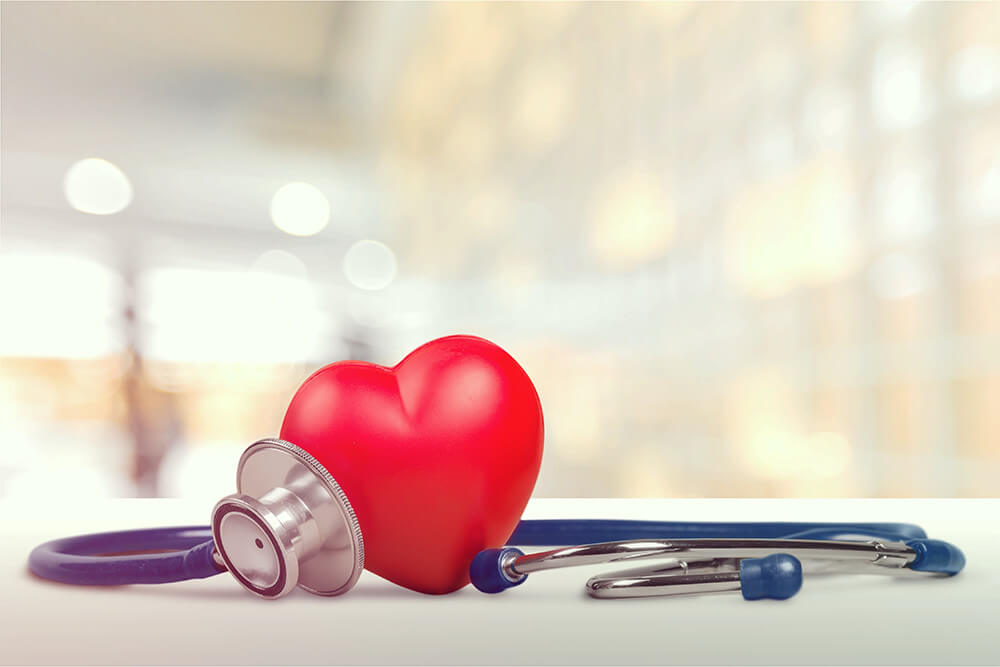 8. Holistic care will become more common
Holistic care intends to treat the whole person: body, mind, and spirit. That could mean prescribing a patient medication and combining it with a recommendation for acupuncture, counseling, or physical therapy.
Holistic care tends to treat more than just the symptom; it also looks at ways to promote long-term, general health.
In the future of nursing, it's anticipated that caregivers will approach healing with a more holistic attitude. A study from Science Direct showed that nurses tend to credit holistic comfort principals for easing them into the "realities of work and advocating for best patient outcomes. Patient safety and pride in patient care were incidental positive outcomes."
Studies also show that Millennials prefer a more holistic and preventive approach to medicine, so it's not only the future of nursing that's taking a holistic approach, but the future of healthcare in general.
9. Compassion fatigue awareness will grow
What is compassion fatigue? The fact that so few are familiar with it is exactly the problem.
Similar to a professional burnout compassion fatigue plagues caregivers and healthcare workers who are constantly witnessing heartbreaking situations. It can lead to stress and negative attitudes in nurses who have always loved their jobs, and many in the field aren't even aware of its existence.
In the future of nursing, the hope is that the healthcare industry will be more aware of the risks and symptoms of compassion fatigue. Understanding is the first step, followed by self-care and wellness.
It is certainly possible to compassionately care for patients and continue to be an excellent nurse, while also practicing compassionate care of self!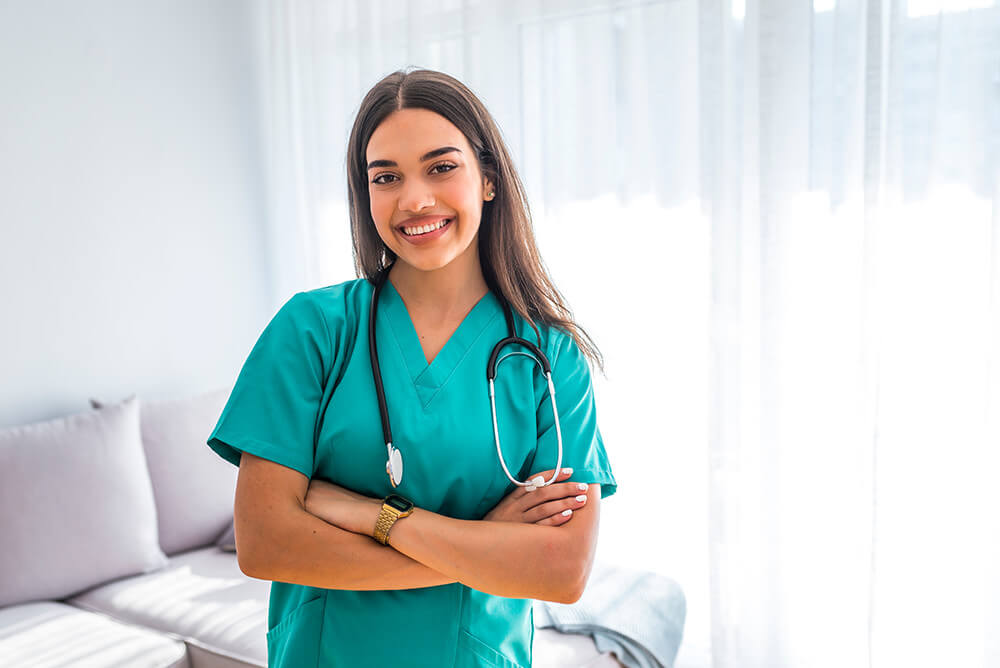 10. We'll need bilingual nurses
With an increasing Hispanic population, the US will need more healthcare workers who speak Spanish. There are nearly 60 million Hispanic persons in the United States, making up over 18 percent of the total population.
A little over 40 million residents—or 13.5 percent of the US—speak Spanish at home. And while 23 million Spanish speakers speak English very well, there are many others who speak little to no English. Moreover, patients are almost always more comfortable discussing healthcare in their native language.
Bilingual nurses are always an asset when it comes to patient care, but the future of nursing will rely even more heavily on caregivers who speak more than one language.
11. Use of telehealth will rise
In today's digital era, a host of information is at our fingertips. Apps, video tutorials, and automatic reminders work to make our lives easier, and telehealth (technology meets health) hopes to transform modern-day healthcare by putting that technology to good use.
More and more primary care clinics are using patient portals to provide quick, convenient, 24-7 access to their personal health information.
With the convenience of the internet, patient portals work through secure sites or apps, where healthcare workers can upload lab results, prescriptions, and other records for patients to see. Some portals even allow patients to ask questions, make follow-up appointments, and request prescription refills.
But telehealth doesn't stop there. It includes many more features and exciting possibilities, like scheduled alerts reminding patients to take their medication, carb-counting apps that help manage diabetes, and even mobile monitors for patients with pacemakers or sleep apnea.
In an age when we can have food delivered to our doorstep, meet our next date, and send information around the world with the swipe of a finger, a more technologically savvy healthcare system is on the horizon of the future of nursing.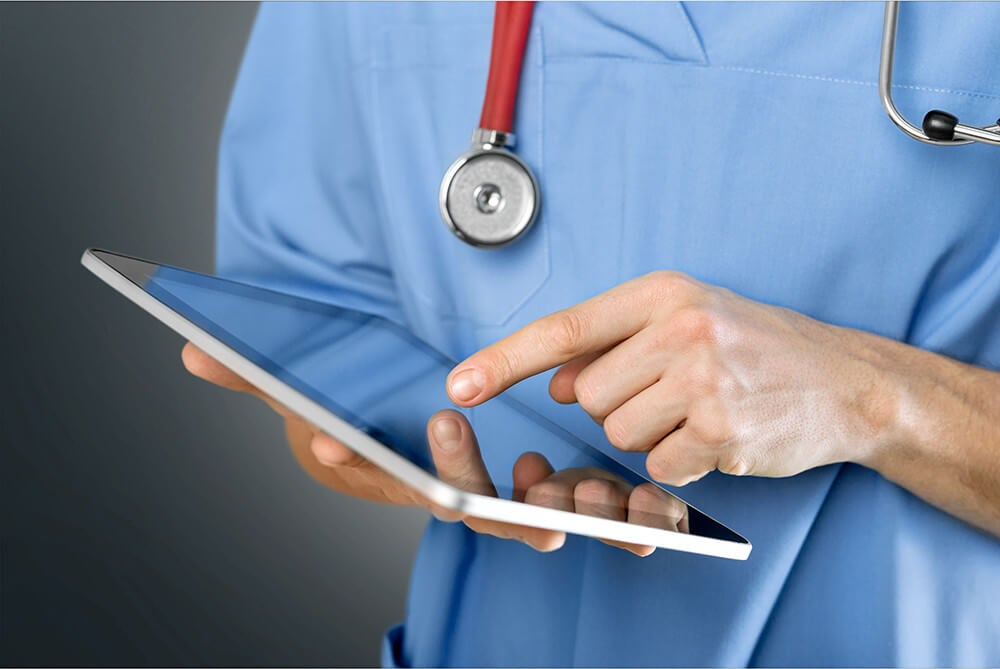 12. Nurses will have to be technologically savvy
Increased use of telehealth will directly influence the nursing field.
Nurses are already expected to adapt to new technology as it comes, and hospitals and healthcare organizations will need to continue to provide ongoing training to ensure that their staff keeps up with rapidly changing technology.
It may seem overwhelming, but in healthcare, technology has proven to save lives. Every new, better system has improved patient care, and the unstoppable workforce of nurses will surely prove no different as they move together into the exciting future of nursing.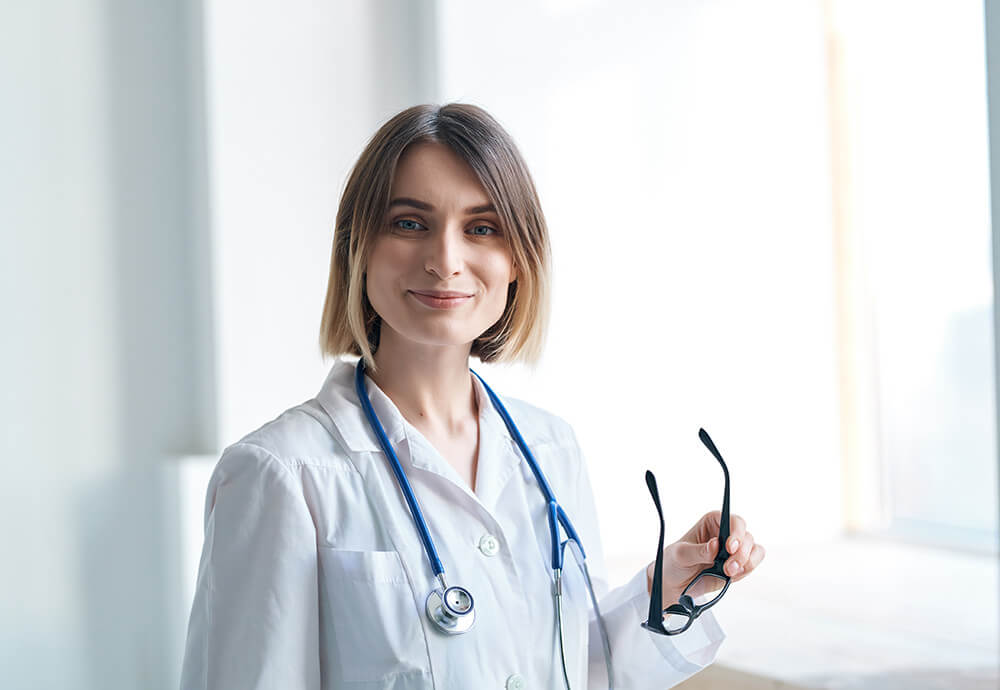 Learn more about your future of nursing
For those who have a heart for health and a passion for care, there's plenty of opportunities in the nursing field. With a myriad of specialties to choose from and a bright outlook, you can take the next step in your career. Many accredited nursing degree programs offer flexible online options to help you manage work and school.
Learn more about online nursing degrees at globalhealtheducation.com.