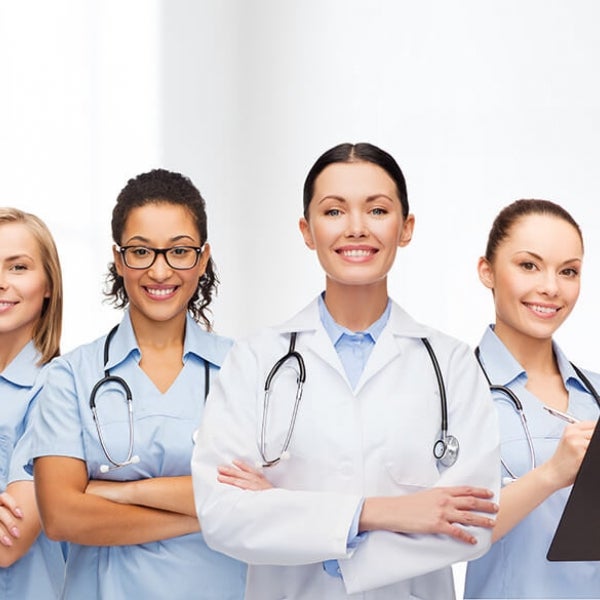 How Advanced Practitioners Can Help Alleviate Issues in Healthcare
Here's a notable fact: America is facing a physician shortage.
If you're lucky enough to have good health, you might not have noticed, but the fact of the matter is this: America doesn't have enough doctors, nurses, or physicians necessary to care for everyone in need of medical attention today.
And unfortunately, this shortage is projected to continue. The Association of American Medical Colleges predicts that our country will be short more than 100,000 physicians by 2030. (Source).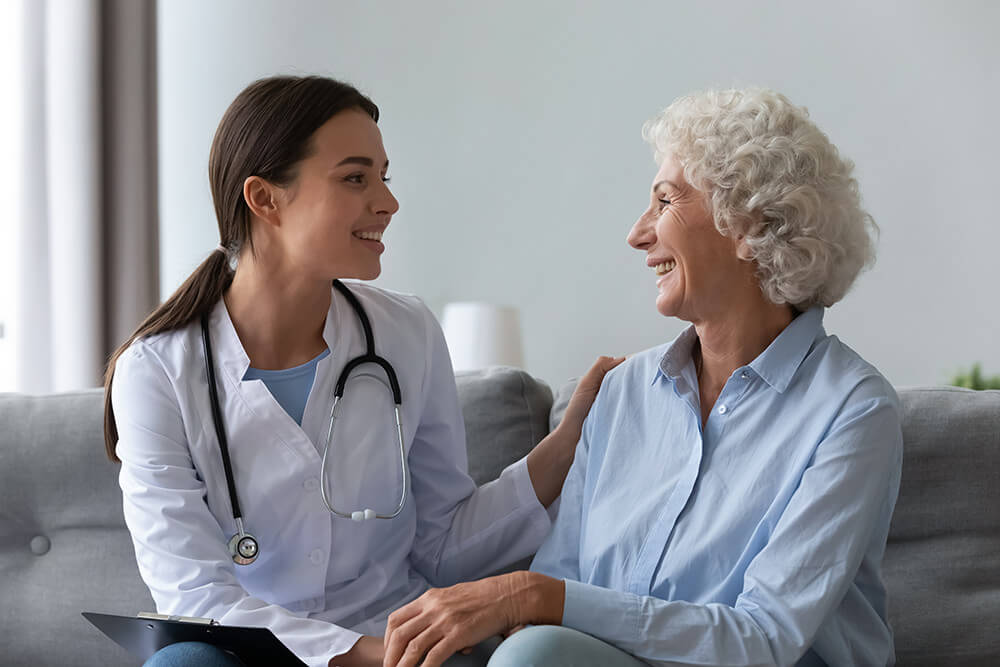 We're Living Longer
With today's advancements in medicine and care, Americans are living longer, yet physicians aren't able to take on as many new patients due to their overly taxed schedules. Elderly patients also require complex treatment—two to three times as many health services as the average younger person. As the large Baby Boomer patient population continues to age, the overall U.S. population is also projected to grow by 12 percent through 2030.
In 2017, the Merritt Hawkins Survey of Physician Wait Times found that people who live in a big city wait an average of 29 days for a family medicine appointment, and residents of mid-sized cities wait even longer (Source).
It has become acceptable for patients to wait more than four weeks to see a physician, and there are simply more people than our current roster of doctors can adequately handle. (Source).
Though we're faced with a national dilemma, there is plenty of hope—and nurse practitioners (NPs) are stepping in to fill the gap.
What's The Difference Between RN And NP?
A registered nurse (RN) is certified through a two or four-year program. They hold either an associate's or bachelor's degree, and are required to take a license exam following their post-secondary education.
And what is a nurse practitioner? NPs are advanced practice RNs. This means they have undergone at least six years of training and education and hold a master's or doctoral degree. They're also required to undergo clinical placements as part of their educational requirements, and like an RN, they are also required to pass a licensure exam.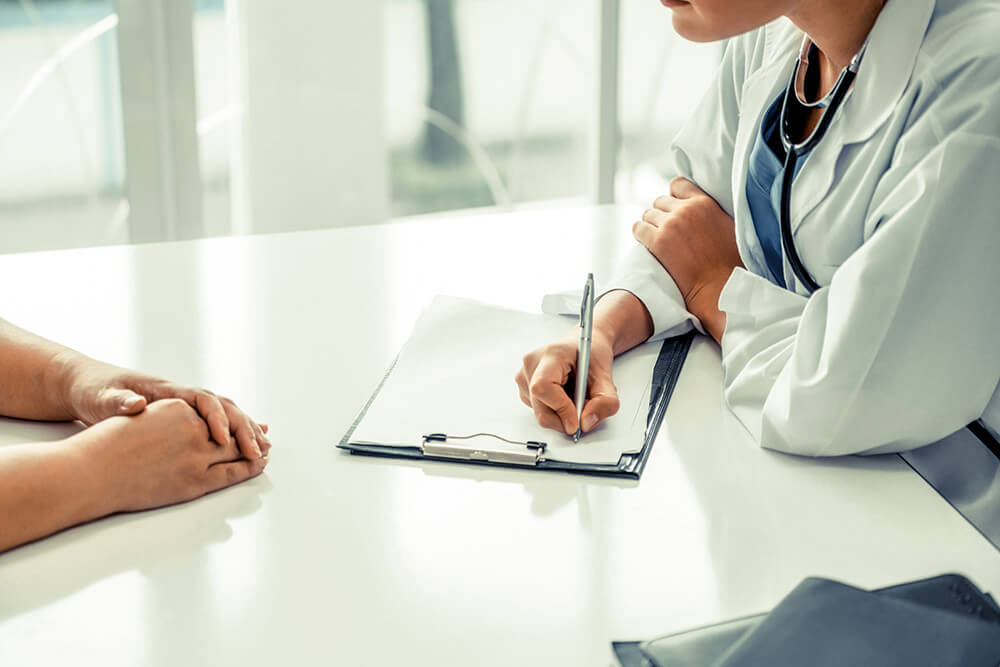 What Is A Nurse Practitioner?
A nurse practitioner is a type of Advanced Practice Registered Nurse (APRN). They've completed either a master's or doctoral program, along with rigorous training and exams, and are qualified to provide expert patient assessments, care, and even diagnosis in some states.
Nurse Practitioners also offer a notably unique perspective to patient care, focusing on holistic care and wellbeing of the whole patient—not only their body, but their mind, emotions, and community as well.
Preventative care and health education are key components of a Nurse Practitioner's approach, as well as counseling and support in making healthful, wise lifestyle choices. All of this not only increases the efficiency of patient care, but lowers patients' out-of-pocket costs and promotes health in general for the whole community (Source).
What Does A Nurse Practitioner Do?
Many states across the nation allow what's called "full practice autonomy " for licensed nurse practitioners. This means that NPs are legally able to open and manage their own practice and diagnosis and treat patients with full independence from an M.D. (Source).
There are currently 22 full practice states, plus Guam and Washington D.C. (Source). Other states offer reduced or restricted practice but many are anticipating change.
Regardless of the state they live in, NPs across the country are all able to provide a wider variety of services than nurses without an advanced degree.
Some of those services include:
Ordering and interpreting diagnostic tests
Prescribing medications and treatment
Examining and assessing patients
Diagnoses
…and much more
You can usually find an NP at a primary care or family medical practice, but they can also be found in other areas like surgery, emergency, OB/GYN, and others. They function very much like a doctor and often serve as a patient's primary health provider. (Source).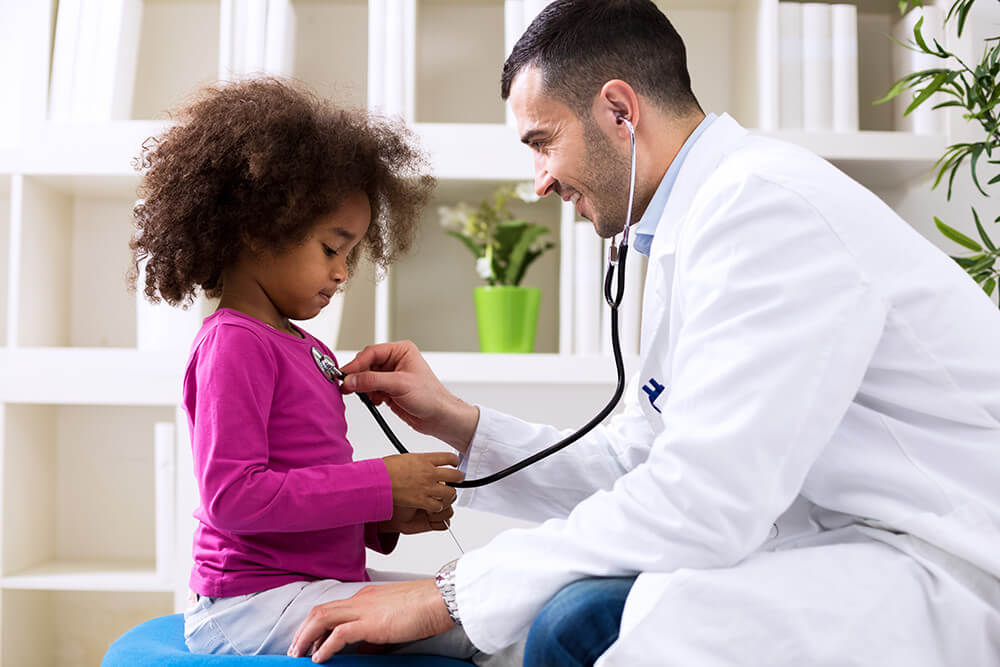 Nurse Practitioner Specialties
Along with performing and interpreting diagnostic tests and providing diagnoses, prescribing treatment, and managing overall patient care, there are many areas of specialty care available to nurse practitioners.
NP specialty areas include but are not limited to:
Family Health (Family Nurse Practitioner)
Neonatal Health
Oncology
Pediatric/Child Health
Psychiatric/Mental Health
Geriatric Health
Women's Health
On top of that, there are a myriad of optional sub-specialities available to NPs, some of which include:
Allergy and Immunology
Dermatology
Endocrinology
Gastroenterology
Hematology and Oncology
Neurology
Pulmonology and Respiratory
Sports Medicine
Urology
How Are NPs Different From Doctors?
Medical Doctors (MDs) as primary care providers often lead the direction of treatment and work with nurses and other members of the healthcare team. Both doctors and nurses rely on each other's functions to deliver quality patient care.
In states that authorize full practice authority, NPs can operate at the same level as physicians. NPs are recognized as independent primary care providers and, in these states, share many of the same responsibilities as MDs including diagnosing and treating patients, and prescribing medication.
NPs have graduate education, with master's or doctoral degrees, and can complete training in six to eight years. All MDs have completed doctorate degree programs and it takes a minimum of eleven years to complete formal training as an MD.
Most NPs have their Master of Science in Nursing (MSN), although a growing number are earning their doctorate in nursing practice (DNP)— reaching the highest credential in the nursing field.
Both MDs and NPs are licensed (NPs by the Nursing Board and MDs through the Medical Board). However, MDs do not have state-imposed restrictions on their practice authority.
As for the level of care between both providers, the American Association for Nurse Practitioners (AANP) reports that "NP care is comparable in quality to that of their physician colleagues" (Source).
As NP education often takes a holistic approach, the AANP also mentions that NPs "bring a unique perspective to health services in that they emphasize both care and cure" (Source).
NPs Are Important For Our Future
With America facing a shortage of physicians, NPs are poised to help address our health care problems.
Nurse practitioners are trained to operate to the fullest extent of their training as primary care providers—even though 28 states have limited NP authority to some degree, including 16 reduced practice states and 12 number of restricted practice states.
Professional organizations, like the AANP, are advocating for nationwide change. Many agree that allowing NPs full practice rights nationwide would bring a welcome relief to individuals and communities most affected by the physician shortage.
Serving The Rural Population
For decades, rural communities have suffered from a lack of physicians.
Doctors tend to live and work in larger cities; in fact, less than 10 percent of America's physicians work in lesser-populated communities, despite the fact that 20 percent of the country lives outside of dense, urban areas (Source).
States where NPs have the right to practice with full authority have more NPs, plain and simple.
If less-populated states, like Kansas and Utah, allowed NPs full practice authority, then more NPs would have incentive to work there. This is especially the case for rural areas impacted by the opioid crisis, as NPs can help expand access to patient care (Source).
Even in states with reduced or restricted practice authority, NPs play a significant part in improving the lives of individuals, families, and communities.
Rural NPs offer safe and effective use of their clinical skills, and reportedly experience high levels of job satisfaction with no plans of leaving their current roles (Source).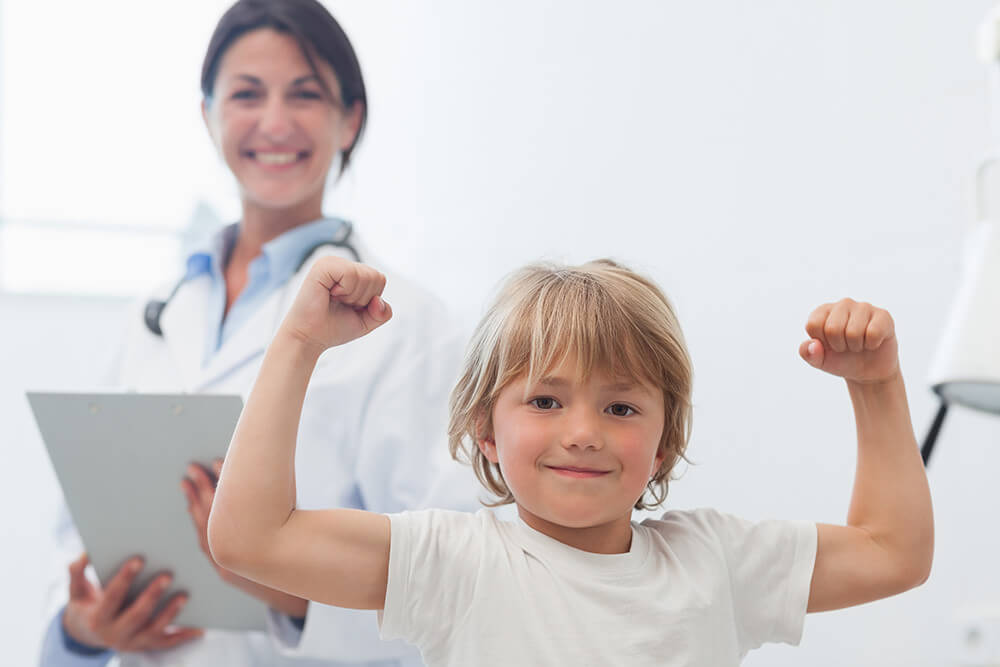 A Closer Look at Patient Outcomes
A recent study compared NP patient outcomes from state-to-state. The goal was to discover if patients who were treated by NPs with full practice authority had different outcomes than those treated by a physician.
The result? Absolutely no significant difference. As we discussed, NPs can deliver safe and effective patient care. Patients who are treated by full practice NPs were at no greater risk than those under an MD's supervision.
Full practice authority not only improves patient outcomes, but also the number of patients who receive care. In one case, 62 percent of patients living in a full-practice state had higher accessibility to clinics, compared to only 35 percent in restricted states.
Giving nurse practitioners their independence also improves health education, counseling services, physician referrals, and the number of medications taken by patients (Source).
NPs are very much needed and capable of easing the burden on other primary care providers who are short in numbers.
How To Become A Nurse Practitioner
Becoming a nurse practitioner takes anywhere from six to eight years, depending on the individual and the length of the program. That journey looks something like this:
Earn a Bachelor of Science in Nursing (BSN)
Not all RNs hold a BSN, but it's typically a prerequisite to becoming a nurse practitioner
Work for a year or two as an RN
Spending a couple years in the field is generally considered a good idea and may also be a prerequisite for some programs
Earn your Master of Science in Nursing (MSN)
Graduate programs can take anywhere from 18 months to four years
Become certified by a NP Certification Board — like the AANP
Once your Master's degree is earned, you can take the NP licensure exam
Like anything worth doing, becoming a nurse practitioner requires hard work and determination. But if you're passionate about patient care, it's 100% worth pursuing.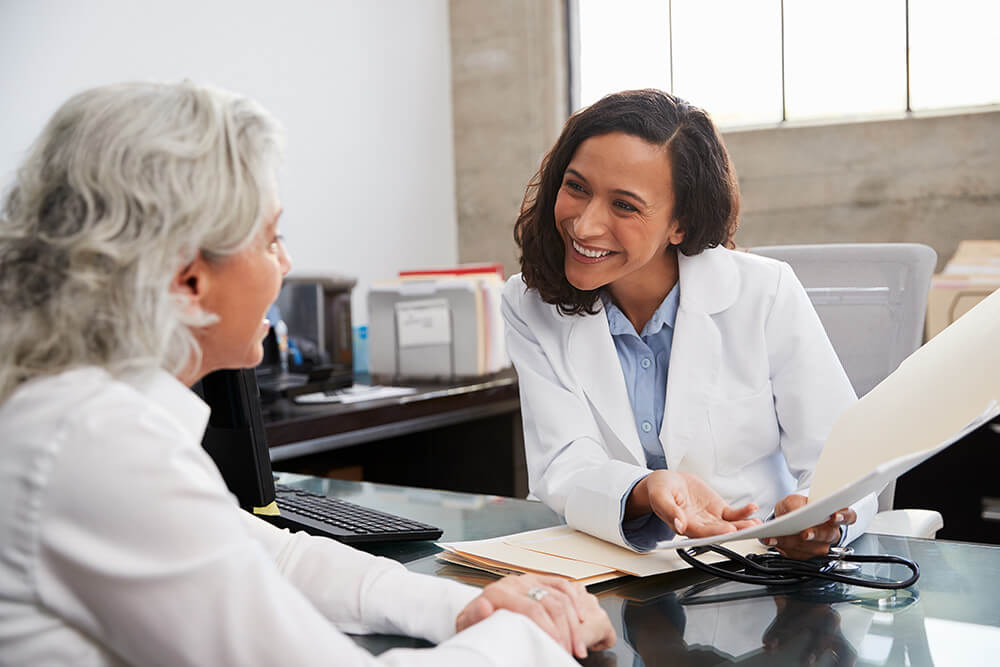 How Long Does It Take To Be A Nurse Practitioner?
There are over three million registered nurses (RNs) in the United States, and over half of them have a Bachelor of Science in Nursing (BSN) degree (Source).
What would happen if some of those RNs pursued a graduate degree?
RNs with a bachelor's degree could become a nurse practitioner in four years or less. With many highly-ranked universities offering flexible online programs, nurses can earn their degrees and continue to work.
What Are the Benefits of Being a Nurse Practitioner?
There's never been a better time to become a nurse practitioner. Aside from rewarding work, there are many advantages to the role including:
High Demand:
NPs are in demand, and job growth is projected to grow 28 percent over the next eight years, so you won't have trouble finding a position.
Earning Potential:
Becoming a nurse practitioner substantially increases your salary. NPs make a median salary of $107,000, which is considerably more than the average RN makes.
More Balance and Control:
NPs have autonomy and authority than they did as RNs. They're able to offer guidance, give treatment, diagnose, and provide healing at a whole new level. Many NPs also enjoy better work-life balance in their roles, leaving previous positions as a bedside nurse behind.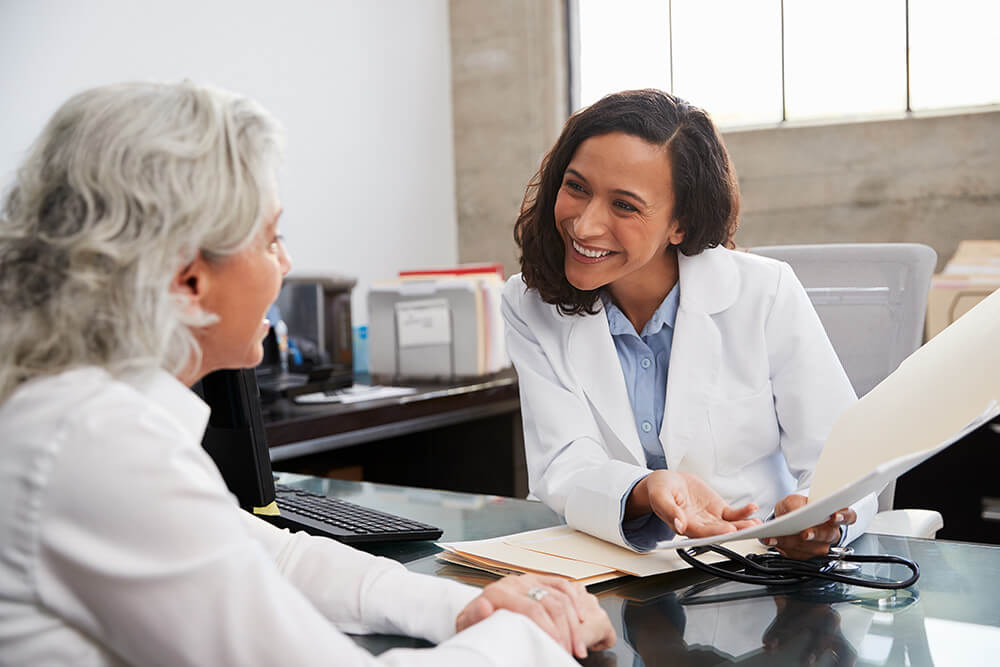 How GHE Can Help
It's never been easier to access higher education. Global Health Education (GHE) is a free liaison service designed to help you find the best program available. We bring universities and students together to build the next generation of healthcare leaders.
All of our nursing programs are accredited and online. Connect with an advisor today to discuss your needs and how you can start your journey as a nurse practitioner.
Learn more about our flexible online nursing programs.