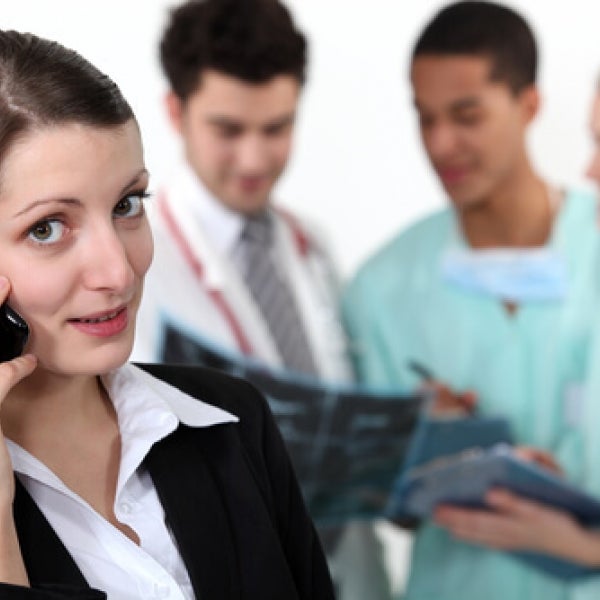 What Is the Advantage of an MSN/MBA Dual Degree?
Health care is big business, and there is a growing need for nurses with both nursing experience and business acumen. An MSN/MBA dual degree that prepares nurses for positions that require expertise in business and nursing. 
This dual degree allows interested nurses to attain degrees in advanced practice nursing, nursing education or nursing administration with advanced business coursework. Graduates of such programs pursue positions such as chief nursing officer, chief nurse executive and director of nursing.
Career Options for MSN/MBA Graduates
Nurses who earn a dual MSN/MBA degree benefit from curriculums that combine management, clinical work and advanced management coursework. The dual MSN/MBA degree prepares nurses to work in many different areas of nursing with enhanced salary potential and a fantastic job outlook.
Hospitals
Physician practice management
Community health centers
Health departments
HMOs
Home health care management
Consulting
Insurance companies
Besides the fantastic job outlook and salary options, the dual MSN/MBA degree helps nurses acquire skills that will enable them to impact the health care environment from the ground up. From policy and procedure to the bedside, this degree allows the nurse to play an integral part in creating health care's future while continuing to provide best-practice patient care.
Optimal patient outcomes remain the primary goal for nurses at all levels. The Institute of Medicine advocates for advanced education for all nurses because increased knowledge improves patient outcomes across the board. However, it is no longer enough to have excellent clinical skills; nurse leaders must understand the financial, executive and organizational challenges of today's healthcare climate.
Salary and Job Outlook for dual MSN/MBA Graduates
Overall, there is a nursing shortage, and nurses of all kinds are in high demand. Nurses with advanced education are particularly sought-after in the marketplace. The MSN degree opens many doors for nurses, and the dual MSN/MBA degree offers new opportunities in nursing leadership. Who better to lead nurses into the future than nurses themselves? The dual MSN/MBA provides the executive, financial and organizational foundation required to do just that.
Payscale.com reports that the average annual wage of a board-certified nurse executive is $130,000, with salaries increasing proportionally with years of experience. The American Organization of Nurse Executives (AONE) reports that chief nursing officers (CNOs) often earn upwards of $250,000 annually.
An MSN/MBA program offers nursing professionals curriculum that provides the best of advanced nursing practice and business coursework. Graduates gain clinical expertise in addition to business leadership and problem-solving skills in the areas of economics, finance, marketing, management and operational administration.  Lastly, earning an advanced nursing degree is more convenient than ever with programs such as those offered through Global Health Education, where 100 percent of didactic coursework is offered online.
If you are interested in more information about GHE's nursing schools and programs, visit our Students page!