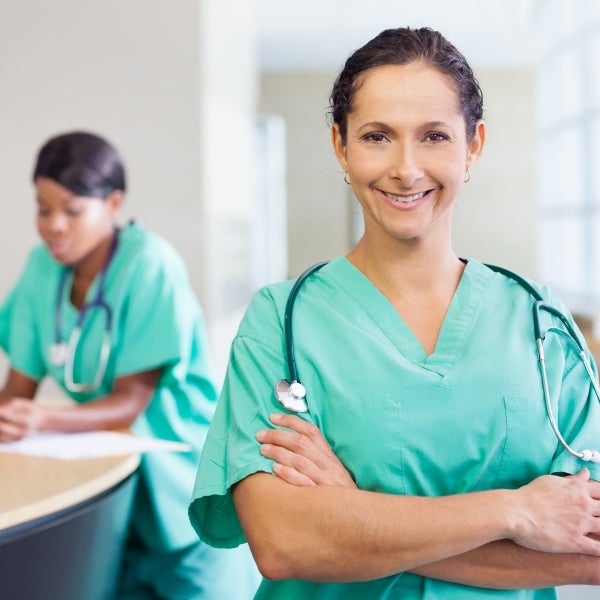 What Can I Do with an MSN?
Nurses are fortunate to have a range of options available to them when seeking to further their careers and education. Many opportunities for advancement exist, especially when it comes to pursuing a Master of Science in Nursing. Some advanced degree options for nurses include becoming a nurse practitioner, obtaining a master's in education (MEd) or obtaining a dual MSN-MBA degree. There are several career options available for each degree. Nurses can expect a healthy pay increase after obtaining a master's degree. The median annual salary for nurse practitioners in 2017 was $103,880, above the national median salary for registered nurses, which was $70,000.
The nurse practitioner route
Many nurses choose to pursue a Master of Science in Nursing – Nurse Practitioner program. There are a number of programs available that can be completed nearly entirely online, with the exception of clinical and residency rotations. Becoming a nurse practitioner expands your scope of practice, giving you the ability to order tests, diagnose and treat patients in a variety of settings. As a nurse practitioner, you also have the ability to take your leadership skills to the next level and work in management. Nurses have the option of completing a BSN-MSN, or ASN-MSN program to become a nurse practitioner. These options vary from school-to-school. Many nurses find it convenient to pursue an RN-MSN program, as no BSN is required for entry into the program.
Becoming a nurse educator (RN-MSN/NE)
Those who pursue a Master of Science in Nursing – Nurse Educator degree prepare to light the way for the current and future generations of nurses. MSN-NE/ED holders may become nurse educators, nursing professors and instructors, as well as clinical leaders. Nursing faculty are also in high demand due to a faculty shortage. As a result, many nursing programs struggle to keep up with student demand, causing more students to be denied admission to nursing programs. Nurses with this degree can work in a variety of settings, including hospitals, colleges, universities and clinics. This RN to MSN program may be completed online, with some in-person projects to help you implement the skills that you will learn.
Dual degree – MSN-MBA
If you are interested in creating the changes that you would like to see, another option for nurses interested in pursuing advanced education is the Master of Science in Nursing / Master of Business Administration dual degree. This is a great, high-powered route for those interested in management, human resources, or working in hospital administration. Examples of careers for those who pursue MSN-MBA degrees include becoming a nurse manager, clinical leader or even becoming a chief nursing Officer, or CNO. Interested in teaching nursing or business? Graduates from MSN-MBA programs are qualified to teach both.
Furthering your career as a nurse by obtaining a master's degree is a rewarding and lucrative decision. Find your next home in the nursing world in a leadership position, the nursing education field or in providing compassionate, evidence-based care and treatment to your patients as a nurse practitioner. Many programs can be completed mostly online so that you may continue working for most of your studies and complete them at a pace suited to your needs. Join the ranks of the high-achievers with one of the MSN options, and enjoy providing the leadership, education and compassionate care that society needs.
If you are interested in more information about GHE's nursing schools and programs, visit our Students page!