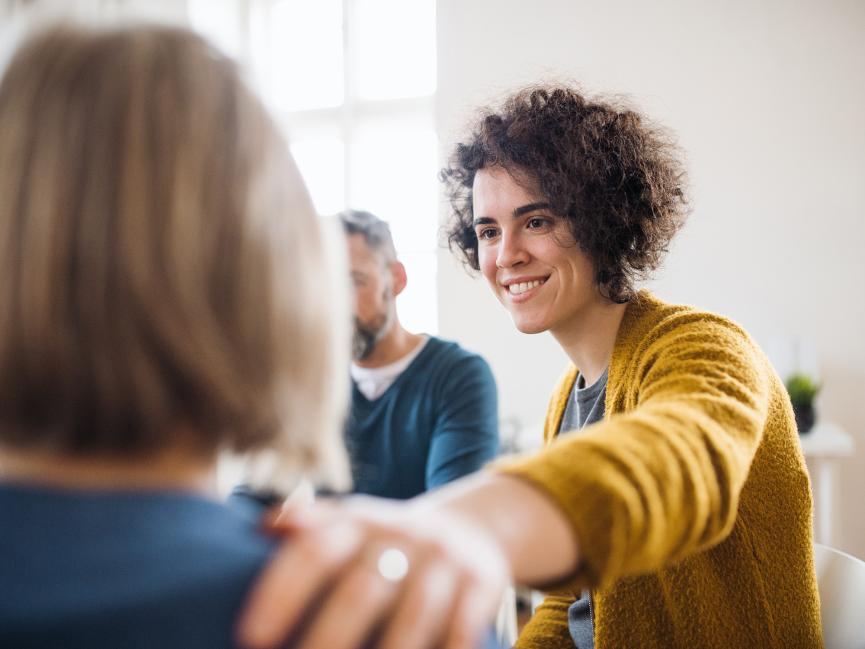 Delivery
Online
Study Level
Postgraduate
Course Type
Graduate Certificate
Duration
8 months (Part time)
Commitment
15 - 20 hours/week
Units
4
Fees
FEE-HELP
Start Dates
15th January, 2024
11th March, 2024
6th May, 2024
1st July, 2024
26th August, 2024
21st October, 2024
Price Per Unit
$2,833
Enquire Now
Connect with the University of Technology Sydney Student Team
Get a callback at a time that suits you
No obligation & free
Tailored advice
The Graduate Certificate in Mental Health is designed for nurses and other health and social care professionals who require specialist skills to navigate mental health care and lead teams that provide advanced and holistic clinical practice.  
 
Delivered 100% online, with part-time study, you will develop a comprehensive understanding of trauma-informed and recovery-focused care to graduate with industry-recognised leadership capabilities that will prepare you for a successful future in mental health - one of Australia's national health priority areas. 
#1 in Australia for academic reputation in Nursing (QS World University Rankings, 2022)
Top-ranked for Excellence in Research in Australia for Nursing & Midwifery
On successful completion of the Graduate Certificate in Mental Health, students will have the opportunity to progress to other UTS health master's courses, including:
Master of Advanced Nursing (available to Registered Nurses only)
Master of Health Services Management
Master of Public Health
The UTS Graduate Certificate in Mental Health comprises four subjects that can be completed in as little as eight months.
Specialty Clinical Practice
Collaborative and Integrative Mental Health Care
Trauma-informed Care and Practice
Leading Health and Social Care
Applicants must have completed a UTS-recognised bachelor's degree, or an equivalent or higher qualification, in a health or society and culture-related discipline comparable to the relevant Field of Education.
Applicants must be currently employed in a healthcare setting and have one year of post-graduate clinical experience.
Applicants who do not meet the above criteria for an offer - such as applicants who do not have an undergraduate degree but have recent relevant work experience in a clinical healthcare role - may be considered eligible. Those applicants must present evidence of a capacity to undertake tertiary study via submission of a personal statement and a CV, which should include details of completion of hospital or college certificates and professional or staff development.
If an applicant does not formally meet the above selection criteria but the Faculty deems the applicant to be eligible based on evidence of prior learning and demonstrated capability, the Faculty reserves the right to make an offer to the appropriate course.
English language requirements
The English proficiency requirement for local applicants with international qualifications is: Academic IELTS: 6.5 overall with a writing score of 6.0; or TOEFL: paper-based: 550-583 overall with TWE of 4.5, internet-based: 79-93 overall with a writing score of 21; or AE5: Pass; or PTE: 58-64; or CAE: 176-184.
Registered Nurses who meet the criteria outlined in the ACMHN Framework can use this qualification as part of their application to become a Credentialed Mental Health Nurse.
Fees shown are subject to change. You may also be required to pay student amenities fees. Contact the university directly to confirm.
The fees shown are per unit. The number of units are listed below fees. Together they indicate the total fees for the course.
FEE-HELP loans are available to assist eligible full-fee paying domestic students with the cost of a university course.

Connect with the University of Technology Sydney Student Team
Get a callback at a time that suits you
No obligation & free
Tailored advice
Enquire Now
Delivery
Online
Study Level
Postgraduate
Course Type
Graduate Certificate
Duration
8 months (Part time)
Commitment
15 - 20 hours/week
Units
4
Fees
FEE-HELP
Start Dates
15th January, 2024
11th March, 2024
6th May, 2024
1st July, 2024
26th August, 2024
21st October, 2024
Price Per Unit
$2,833
Enquire Now
Connect with the University of Technology Sydney Student Team
Get a callback at a time that suits you
No obligation & free
Tailored advice