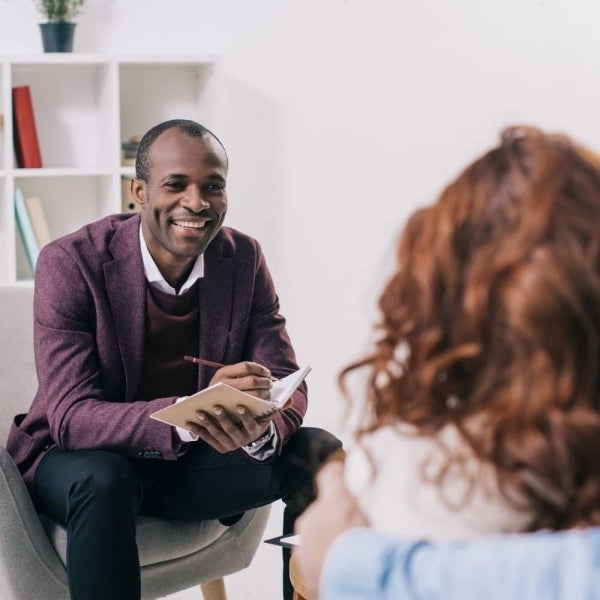 Making a Difference: Master of Social Work vs. Master in Counseling
You've found your passion; you know you want to help people, listen to their needs, and find ways to improve the circumstances of those around you. The best part? With the right education and training, that calling is attainable and could lead to a career you love.
What does that career look like, and how can you make it your reality?
Let's take a closer look at two graduate degree options that can open doors to rewarding, service-oriented occupations: Master of Social Work vs Master in Counseling.
The Basics
A Master's in Social Work (MSW) is designed to provide students with the necessary skills and resources to excel as a social worker. It's an excellent choice for anyone who feels passionate about helping others, whether that means advocating for children, assisting in a healthcare crisis, or liaising with the community.
Those who earn a master's in counseling can also provide guidance to individuals and families, either in one-on-one or group settings.
How to choose between the two?
Examining your future career goals might help determine which degree is right for you.
Career Opportunities
Graduates with a masters in social work or a masters in counseling will have countless opportunities to serve others. But each degree has its specific advantages, depending on what kind of work you imagine yourself doing in the future.
If you are passionate about counseling others, seeking a degree in counseling might make sense. You'll get the opportunity to study different types of counseling methods and find one that suits your philosophy best. At the same time, many social workers provide counseling services to their clients on a regular basis.
If you're passionate about working within systems to connect and advocate for others, a MSW is a suitable route.
Let's take a look at possible career options to gain a better understanding of the two degrees.
Careers In Social Work
Most MSW degree holders choose a career where they can make a difference in one of these areas:
Healthcare Social Work
Healthcare social workers assist patients with everything from emotional trauma, to financial issues, to mental and physical health. These professionals see clients of all ages and circumstances, including geriatric patients, those recently diagnosed with a chronic or terminal illness, and anyone facing the overwhelming prospect of a long term medical care. Hospitals, private clinics, and nursing homes are examples of possible employers.
Mental Health and Substance Use
Professionals who work in this field provide therapy and counseling to patients, and can also act as case managers in specific situations. Those struggling with depression, anxiety, PTSD, substance abuse, and other mental health conditions are possible clients in this line of work.
Work settings may include family health clinics, prisons, rehabilitation centers, and school counseling departments. Some clinical social workers even explore the option of opening their own private practice.
Child Welfare and School Social Work
In this area, one could advocate for children and families either through the school system, as part of a private clinic, or as an employee of a community organization. Those with a passion to support vulnerable children facing neglect or abuse are especially needed, as "there are approximately 440,000 children living in foster care" on any given day in the US.
Community Management
Your goal would be to improve the community in any number of ways. This could include working with those experiencing homelessness, serving at a non-profit, or managing environmental crises. Employers could include shelters for women and children, political campaigns, or local community organizations.
Non-Traditional
You might use your degree in this area to consult for corporations in an HR capacity, conduct research, or provide other services to various businesses. Marketing firms or other private practices offer many opportunities for employment in corporate social work.
Careers in Counseling
Students who graduate with a masters in counseling typically earn counseling positions, though it's also possible to opt for teaching or researching roles.
Here are some common counseling careers:
Trauma Counselor - Be a guide through your clients' emotions while processing a tragic or traumatic event.
Spiritual or Religious Counselor - Encourage clients to employ their religious and spiritual values when coping with mental disorders or emotional stress.
Rehabilitation Counselor - Coach clients with mental/emotional disabilities or limitations to live independent lives.
Couple and Family Counselor - Assist couples and families through relationship troubles, big life events, and general everyday concerns.
Geriatric Counselor - Counsel families and individuals to cope with the growing older, retiring, and experiencing loss.
Mental Health Counselor - Promote mental health and wellness by teaching clients to deal with mental and emotional disorders in a healthy and productive way.
Career Counselor - Help clients determine a career path that suits them.
Addiction Counselor - Support and counsel clients who are recovering from addiction and substance use.
School Counselor - Promote the personal, social, academic, and professional growth of students to ensure their future success.
Both a masters degree in social work and in counseling require kindness, patience, and endurance when serving clients.
Degree Choices: Masters in Counseling
For those interested in counselings degrees, we've created a brief list of comparisons:
Master of Arts in Counseling
Programs offering an MA in Counseling are often focused on the theoretical side of counseling. Expect to take courses on ethics, philosophy, and psychology. This degree is a potentially good choice for students who earned a bachelor's degree in the humanities instead of psychology. It prepares students to become a licensed counselor.
Master of Science in Counseling
These programs tend to focus on the technical, hands-on aspects of counseling, often offering courses on research methodology and psychological evaluation techniques. This degree is ideal for anyone who enjoys the practical aspects of life and learning, like math and logic. Students with an undergraduate degree in psychology are often a good fit for an MS in Counseling, which will prepare them to become a licensed counselor.
Master of Education in Counseling
An MEd is an optimal choice for anyone hoping to work in the school system as a certified school counselor, but can also leave graduates prepared for many other careers in the social services. This degree is a good option for students who plan to work in a school system as an educator, researcher, or school counselor. It's worth noting that not all programs prepare students to become a licensed counselor.
Master in Counseling Psychology
Programs in counseling psychology prepare graduates to teach, research, and counsel, with a curriculum that focuses on psychological sciences. This degree is a potentially good choice for anyone with a passion for psychology, and especially for those with an undergraduate degree in the field. This degree also prepares students to become a licensed counselor.
With the exception of the MEd in Counseling, all of these degrees will prepare you to work in a wide range of counseling scenarios—and the MEd will, too, depending on the program.
Degree Choices: Master of Social Work
A master of social work is fairly straight-forward; you can specialize in an area and there are many different types of social work, as we've discussed. If the degree is clinically-focused, you'll also have the option of becoming a licensed clinical social worker (LCSW) within your state.
The plus side of an MSW degree, is that there are many job opportunities available to degree holders in different capacities—each offering with a bright job outlook.
MSW: Specializations and Concentrations
Getting an MSW doesn't require you to choose between degrees, but it does provide the freedom to study certain specializations and concentrations.
Depending on the university you attend, every program will be a little different, but here's an example of the options available to you:
Clinical Practice - Physical and Mental Health: This is a great choice for students looking to work in a healthcare setting. It prepares graduates for direct practice, as well as for roles in health care administration.
Clinical Practice - Children and Families: This focus area is ideal for anyone passionate about working with children and families. Graduates are prepared to advocate, support, and sustain healthy and safe environments for vulnerable families.
Community Practice: For those hoping to make a difference in their community and create long-term change, this specialty is for you. Students are trained in best practices for developing human resource systems, improving systematic processes, and helping to reform policies.
For students passionate about a specific area of social work, many programs allow students to collaborate with individual faculty members for a concentration that's tailored to their specific interests.
Income: Master of Social Work vs. Master in Counseling
Income for social workers varies greatly depending on the industry, occupation, and location of the job. For example, a healthcare worker is likely to earn more than a substance use counselor, and a school social worker in California is likely to earn more than one in Montana.
The median annual wage for all social workers in the US is $49,470.
Here are a few other median salaries by specialty, according to this 2018 article from the Bureau of Labor and Statistics:
Healthcare Social Worker: $52,760
Child, Family and School Social Workers: $43,250
Mental Health and Substance Use Workers: $42,700
Social Workers for Federal Government: $75,040
For graduates with a counseling degree, average income also depends greatly on occupation, location, and whether or not they are working for the government or in private practice.
These were the median incomes for the following careers in 2018, according to the Bureau of Labor and Statistics' occupational outlook handbook:
Projected Growth for Master of Social Work vs. Master in Counseling
The number of social workers is projected to increase over the next decade, reaching over 790,000 by 2026—over 100,000 new jobs in total. Job growth is expected to increase at anywhere from 11 to 16 percent, which is a much faster growth rate than the average occupation.
Which area of social work will see the biggest increase in jobs? Healthcare, mental health, and substance use social workers are projected to grow up to 18 percent by 2028.
The number of counseling positions is rising, too. While the numbers vary by specialty, counselors and other social service specialists should see a 12 percent increase by 2028.
School and career counselors, as well as rehabilitation counselors, should see growth of 8 and 10 percent, but the biggest job increase projections are for substance use and mental health counselors—possibly as high as 22 percent.
Getting the Degree: Master in Social Work vs. Master in Counseling
Sometimes, the biggest barrier between you and a degree is a simple time.
How much time will it take to earn the degree? How much time will you spend in class? Will you be able to keep a job while earning a master's?
The answers to these questions will vary based on each program, but here are some common answers:
Q. How long will it take to earn a MSW?
A. Most programs require two years of full-time study in order to earn a MSW.
Q. My bachelor's degree isn't in social work. Can I still apply?
A. Yes, most undergraduate degrees meet the prerequisites needed to apply.
Q. Can I attend MSW school online?
A. Absolutely! For anyone with a busy schedule, a career, or geographical restrictions, online programs are a fantastic option. Just make sure they are recognized as accredited, especially if you're interested in licensure.
Q. How long will it take to get a Master's in Counseling?
A. Most programs require two years of full-time study in order to earn this degree.
Q. What degree should my undergraduate be in?
A. That depends on which advanced degree you decide to earn. A degree in psychology is preferred when getting a Master's of Counseling Psychology, while a humanities degree is good for an MA in counseling.
Q. Can I get a graduate degree in counseling online?
A. Yes. As long as the university and program have appropriate accreditation, an online degree is a great choice for those looking to pursue a career in counseling.
Master in Social Work vs. Master in Counseling: What's the Verdict?
Both of these degrees will allow you to help others, serve your community, and provide invaluable services to people in need. Ultimately, which degree you choose should be one that best fits your passions, skills, and career goals.
Remember, whatever route you decide to take, you're bound to change lives in your local community and beyond.
We're Here to Help
As experts of education, GHE can help you decide which online program beset suits your needs. We're here to support you in your journey as a change-maker. Contact us to discuss career paths in social work or counseling.
Resources:
https://www.bls.gov/careeroutlook/2018/article/social-workers.htm
https://www.humanservicesedu.org/social-work-careers.html
https://www.socialworkers.org/Careers/NASW-Career-Center/Explore-Social-Work/Types-of-Social-Work-Degrees
https://www.humanservicesedu.org/about-us.html
https://www.bls.gov/careeroutlook/2018/article/social-workers.htm