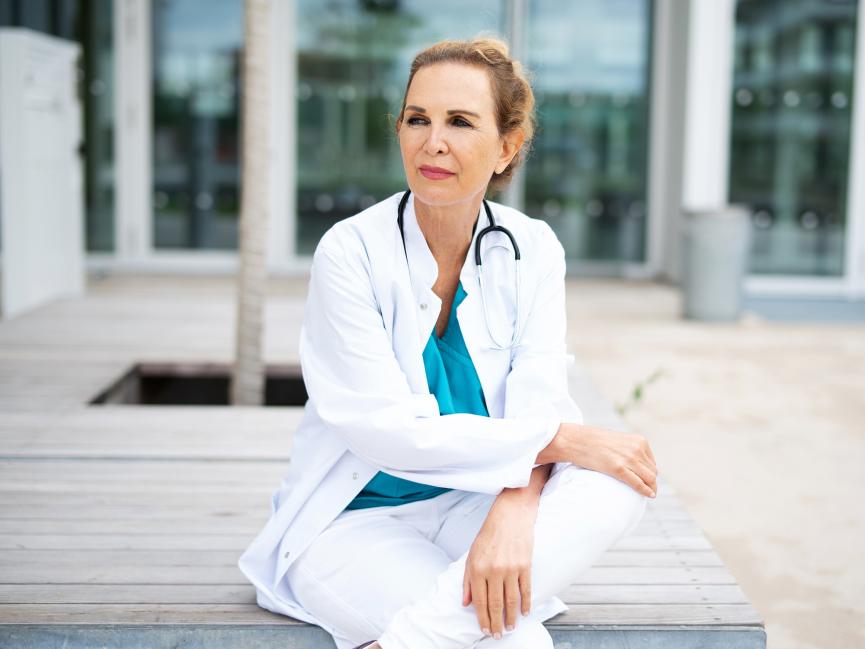 Delivery
Online
Study Level
Postgraduate
Course Type
Master's
Duration
24 months (Part time)
Commitment
15 - 20 hours/week
Units
16
Fees
FEE-HELP
Start Dates
8th January, 2024
4th March, 2024
29th April, 2024
1st July, 2024
26th August, 2024
28th October, 2024
Price Per Unit
$3,080
Enquire Now
Connect with the Southern Cross University Student Team
Get a callback at a time that suits you
No obligation & free
Tailored advice
It can be hard to take the first step towards achieving your goals and aspirations and making them a priority. But with SCU Online, a Master of Business Administration (MBA) is closer than you think and more achievable than ever before. SCU has removed traditional barriers to an MBA, closing the gap between you and your ambitions with flexible, accessible online learning, passionate academics and excellent student support. 
With the SCU online MBA program, you will learn in-depth knowledge to enhance your business management expertise in today's competitive global market. SCU graduates have expertise across the entire business landscape, making an impact in business management from day one. 
Close the gap between you and your ambitions
Gain a broad business skill set
Leverage more career opportunities
One of Australia's most affordable MBAs online
Make an immediate impact in your work
One-on-one student support
Accelerated and designed for busy professionals
Our Master of Business Administration (Health Services Management) has 12 core units, two specialist units and a compulsory, double-weighted Industry Research Project.
Core units
Management Communication
Organisational Behaviour
Business Analytics
Accounting for Managers
Digital Marketing
Finance for Managers
Corporate Governance for Managers
The Positive Leader
Project Management Principles
Global Business
Strategy and Case Analysis
Managing Information Systems
Industry Research Project (double-weighted)
Health Services Management specialisation (choose two of the following electives)
Building a Professional Portfolio
Leading Change in Healthcare
Governance and Accountability in Healthcare
Strategic Health Management
To gain entry into the Master of Business Administration, you need:
A three-year bachelor's degree from any Australian university, OR
Professional experience regarded by SCU as equivalent to a degree, AND
Students will need to be proficient in English
SCU may recognise and grant credit for past education, qualifications and/or work experience in a process called advanced standing. If you're eligible for advanced standing, this can impact the number of units you need to study, reducing the time and cost of your overall degree. 
Depending on the advanced standing awarded, you could complete your MBA online in as little as 16 months, part-time.
Diversify your skillset
Gain a cross-functional, versatile business skillset. Maximise the positive impacts you have within an organisation.
 
Develop a managerial perspective
Develop an ethical and sustainable managerial perspective, knowing what to look for, questions to ask, and how to manage successful cross-functional teams.
 
Learn to lead
Develop strategic leadership skills with exposure to leadership models, communication styles, and reflection-based coursework.
Student fees shown are subject to change. You may also be required to pay student amenities fees. Contact the university directly to confirm.
The fees shown are per unit. The number of units are listed below fees. Together they indicate the total fees for the course.
FEE-HELP loans are available to assist eligible full-fee paying domestic students with the cost of a university course.

Connect with the Southern Cross University Student Team
Get a callback at a time that suits you
No obligation & free
Tailored advice
Enquire Now
Delivery
Online
Study Level
Postgraduate
Course Type
Master's
Duration
24 months (Part time)
Commitment
15 - 20 hours/week
Units
16
Fees
FEE-HELP
Start Dates
8th January, 2024
4th March, 2024
29th April, 2024
1st July, 2024
26th August, 2024
28th October, 2024
Price Per Unit
$3,080
Enquire Now
Connect with the Southern Cross University Student Team
Get a callback at a time that suits you
No obligation & free
Tailored advice