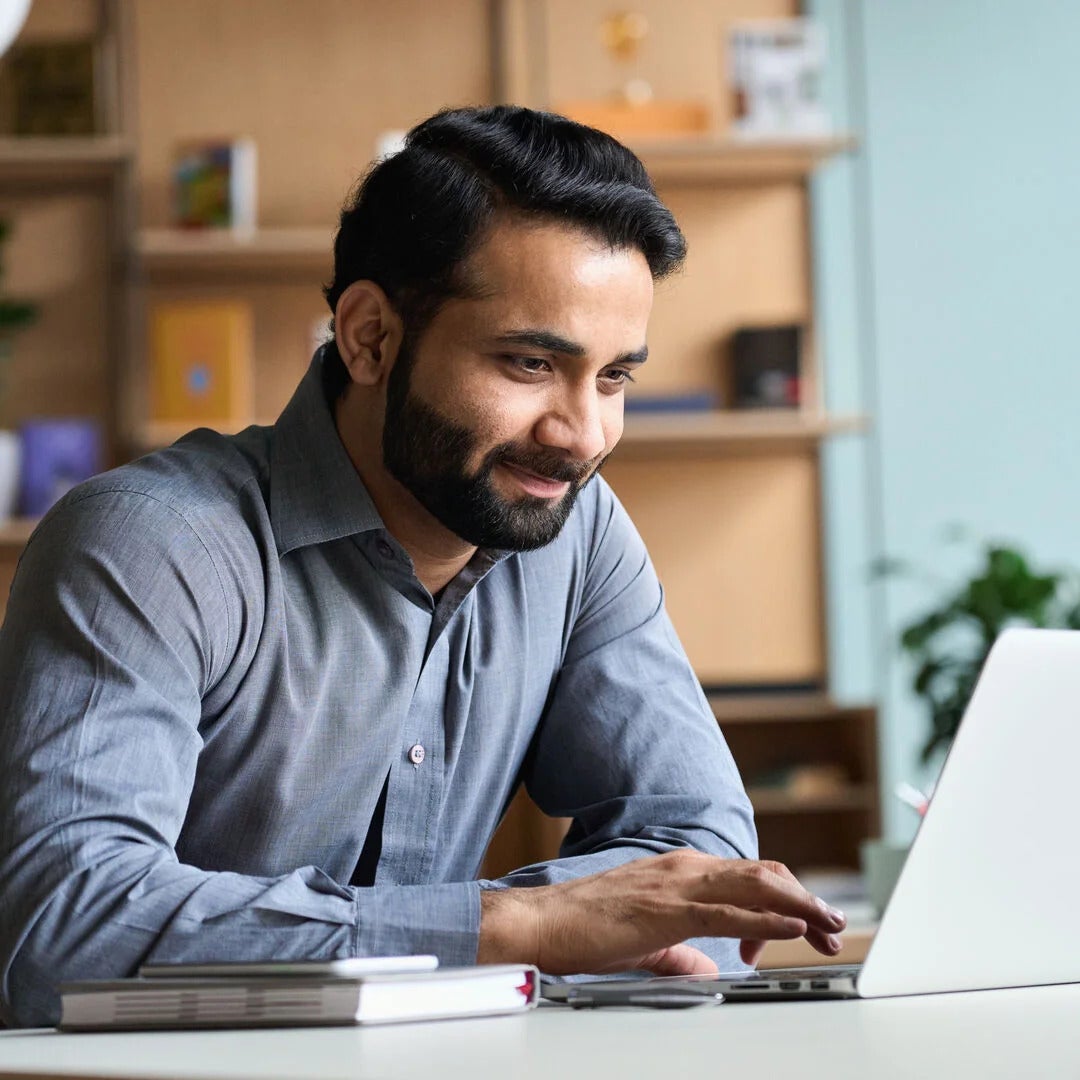 Time management is key when it comes to studying online. Here are some tips and tricks to help you get more out of your study time.
If you want to advance your career, higher education is an important piece of the puzzle. It's the perfect way to maximise your potential, boost your earnings and make a real difference in your industry.
Online learning has revolutionised higher education, making it accessible for more people. The self-paced online study format allows you to focus on each unit while balancing your studies with other commitments – including work, socialising and self-care. 
You don't have to attend class, not in the physical sense. Online courses allow you to study anytime, anywhere, and access coursework, assignments and content via a device.
There are 86,400 seconds in a day — quite a tidy sum when you think about it. The trick is to use them wisely. Here's how.
1. Create a routine
Failing to plan is planning to fail. At the start of each week, map out your plans and priorities and look for blocks of time you can allocate for studying. Note down your assessment due dates and exam dates at the start of each semester, too. Knowing when you have course material to review and assessments and exams to complete means you can find a suitable environment to study, focus and complete your work. It can also help you avoid feeling overwhelmed and scattering to find time to study at the end of the week.
2. Minimise distractions
If you're finding it difficult to find time to study, reflect on how you're spending your time. Things like work, family commitments and activities that fill your cup are important to maintain throughout your studies. If you're endlessly scrolling through social media, binge-watching Netflix or spending countless hours socialising, it's time to reevaluate. Luckily, quick and easy changes can make a big difference. You could trim an hour from using your phone or watching TV and bank it towards studying. With fine-tuning, you can say goodbye to midnight study sessions.
3. Create a study zone
You want your study space to be ergonomic-friendly, functional and away from distractions.
While some people are creatures of habit and like studying in one place, others prefer diversifying their working space and moving around. Switching up your study space can help when you have been studying for hours on end, need to focus on a new task or start to lose focus. Take a break from your usual study spot by working from another area in your house, at the library, in a park or at a cafe. Invest in noise-cancelling headphones so you can create a study zone wherever you are.
Create an environment that makes it easier for you to study, ideally, a quiet, comfortable space with good light that you want to spend time in. Keep visual motivations in sight to remind you of your purpose, such as your goals written on Post-it notes.
4. Use the Pomodoro Technique
The Pomodoro Technique is a popular time-management technique. It works like this:
Start your 25-minute timer
Complete tasks on your to-do list until the timer goes off
Take a five-minute break
After four sessions, take a 15-30 minute break
Repeat this method
If you're easily distracted, feel overwhelmed when you have a lot on your to-do list or lose motivation quickly, the Pomodoro Timer might be your new favourite study tool. The value of the Pomodoro Technique is that you can manage your work in smaller, manageable increments to avoid burnout or lack of productivity.
Try it. Bursts of intense activity followed by the reward of 'own time' are intensely refreshing.
5. Participate and engage with your peers
Studying online is convenient because all your coursework and assessments are available in one place to access anywhere and anytime, but this removes an element of interaction with your peers. Getting involved through online discussion boards and taking the initiative to discuss course material with others is a great way to build connections and network.
Studying online means you will likely live in a different location to your peers, but participating in study sessions over Zoom or Microsoft Teams is a great way to meet new people, discuss coursework and ask questions. With GlobalHealth Education's partner universities, you also have access to Student Enrolment Advisors who are available to support you throughout your studies.
6. Write down your goals
Research shows you're more likely to achieve your goals if you write them down. For extra productivity, do it according to the SMART formula: only record goals that are (S)pecific, (M)easurable, (A)chievable, (R)elevant and (T)ime-bound. That way, you can drill down to the things that truly matter. If you ever lose sight of your reason for studying or need a little boost of motivation, refer to your goals to set you back on the right path.
Explore our range of online postgraduate health courses across counselling, leadership and management, mental health, nursing, psychology and public health to find one that suits you.