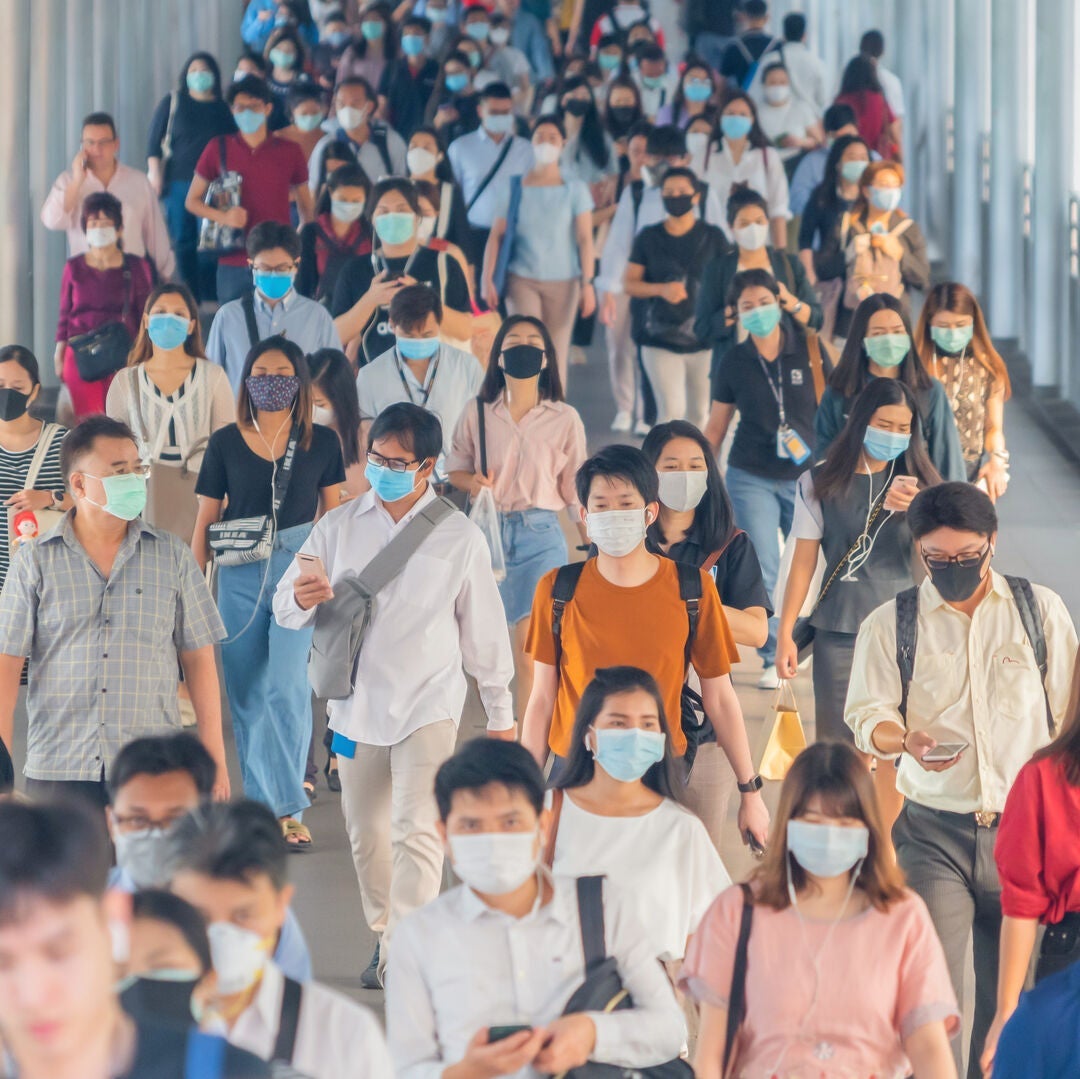 COVID-19 has had a myriad of impacts in Australia; one of the most pressing being a serious healthcare skills shortage. But the solution is within reach – and you could have an important role to play.
Australia's health skills shortage is putting huge stress on our health system and the people – worker and patient alike – who form part of it.
Between international border closures during the height of the pandemic, burnout, general attrition and sick leave due to staff contracting COVID-19 or being forced to isolate themselves, we're experiencing a restricted supply of specialist health skills alongside a huge increase in demand.  
Government, universities and healthcare providers are working together to come up with new, innovative solutions to plug the gaps. But each of these solutions requires time and money; after all, you know from experience the years of hard work, commitment and training that healthcare skills require.  
By taking on further study in health, you can become part of the solution and change up your career in the process. It's a great time to consider specialising or retraining to move elsewhere in your field, advance into a leadership role, or transition into a complementary field in health (for example, from nursing to counselling or research). 
1. How governments are stepping up to address the skills shortage 
Governments are increasing funding, looking to overseas resources and partnering with universities to secure the pipeline of future health talent. 
Australia's state and federal governments have developed several incentives and policies to boost the supply of skilled healthcare workers and keep the healthcare system functioning well. For example, the federal government's National Medical Workforce Strategy (2021–2031) is a strategy developed to guide long-term medical workforce planning across Australia.  
In the recent budget, the Victorian government allocated funding for up to 7000 new health workers, including 5000 nurses, and $12 billion to help support the state's stretched healthcare and emergency services. And, they'll almost double 000 emergency healthcare staffing levels with $333 million to reduce critical ambulance wait times. 
With a shortage of workers in Australia, though, we also need to look further afield to ensure the health system can run efficiently. In doing this, the Australian government has increased skilled migration quotas to attract qualified health talent from overseas. In a recently announced decision, the skilled migrant cap will increase by 35,000 to 195,000 workers in the 2022/2023 financial year. 
The Victorian government is also attempting to ease the strain on fatigued staff by increasing the supply of workers from overseas moving forward. In 2021, they announced they'd be hiring up to 1000 overseas health professionals as part of a $255 million support package for frontline health staff in Victoria. They're also offering other perks to attract workers, including relocation support and grants towards accommodation and childcare in certain fields. 
The Australian government is also creating opportunities for skilled migrants already living in Australia through the Skills Assessment Pilots. This program, created to support the nation's economic recovery in the wake of the pandemic, gives onshore migrants access to fast-tracked skills and employability assessments, allowing them to get to work in Australia faster. Qualified health workers, including midwives, registered nurses, enrolled nurses, pharmacists and more, are eligible under the scheme. 
2. Strategic partnerships with universities and providers 
As the training grounds for emerging healthcare professionals, universities play a vital role in addressing the healthcare staff shortage.  
Government funding may also mean that further study is more affordable and accessible. You could be eligible for financial support for continuing education, such as ABSTUDY or AUSTUDY. A number of postgraduate healthcare course places for Australian students are also supported by the Commonwealth government, subsiding tuition costs, especially in qualifying master's degrees.  
There are other government-supported healthcare education and training programs targeting rural areas, where health skills shortages have been an ongoing problem for many years. The 10-Year Stronger Rural Health Strategy, for example, is investing $99.3 million into education opportunities in rural and regional Australia to increase the supply of healthcare workers in those areas. The government will also increase the number of medical Commonwealth Supported Places available at rural campuses by 80% to incentivise more Australians to study and become doctors in rural areas. 
In 2022, the Victorian government took a major step towards shoring up the pipeline of talent, announcing free education and training for more than 10,000 nurses and midwives and scholarships for thousands more pursuing specialist skills in areas such as cancer care and paediatrics. 
Universities need to work with healthcare providers to train their students in situ and work in close collaboration with hospitals. Hands-on clinical education is vital for making sure healthcare staff have adequate skills and expertise to deliver excellent healthcare. The challenges presented by COVID-19 lockdowns have been alleviated, increasing the training capacity. However, since there's now a backlog due to the pandemic, demand for placement positions remains high. 
Colleen Sanders, VP of Healthcare (North America and Europe) at Keypath Education, says collaboration between universities and governments is key to securing future health workforces. 
"Collaborative agreements between universities and health systems already exist in many places, but they need to go above and beyond the old model. They need to actually be collaborative to promote the learning and career of current and future students. "
"Health systems would provide placement spaces/spots, and possibly jointly appointed faculty, and the universities would listen to the needs of the health systems to adapt their educational program to provide the systems with students who can not only pass the licensure exam but are truly ready for practice."  
3. Opportunities available through postgraduate study  
Postgraduate study is an important path to help reduce the shortage and provides opportunities for people planning their next career move. 
Part-time and online Continuing Professional Development (CPD) courses and postgraduate study options provide great flexibility – allowing you to build hands-on skills and grow your theoretical knowledge while balancing work and family commitments. You can log on from any device, any time, and you'll be supported every step of the way. 
Once you've evaluated your options, you can make the best choice for you and take the next step in your career, whether it's pursuing specialist skills in your field or making a lateral move into a different part of health care. 
Many postgraduate degrees offer one or more specialisations or majors to choose from, allowing you to focus on your area/s of interest. You might want to specialise in a particular area, for example mental health nursing, a growing field with high demand, or transition out of one field in health and into another one entirely, for example, from nursing into psychology.  
Postgraduate courses often have a leadership and management component, or focus specifically on these skills. This means you'll build your understanding of health systems, gain people and business management skills and graduate well-positioned to become a leader within your chosen healthcare profession.  
These leadership skills can make your job more rewarding and help you facilitate change and improve patient outcomes.
For example, Suzanne Schultz, psychologist and board member, says, "In my experience, lots and lots of people are interested in counselling and supporting other people. There are all kinds of study that people can do… you can become a youth worker, you can become a social worker, you can undertake a graduate diploma in counselling."  

"Those kinds of qualifications will enable you to access some of the programs like employee assistance programs and or the not-for-profit organisations working in mental health, where there is a demand for people who have interest skills and the kind of attitude that is required to support people in the community." 
Explore our range of online postgraduate health courses including counselling, leadership & management, mental health, nursing, psychology and public health to find one that suits you.