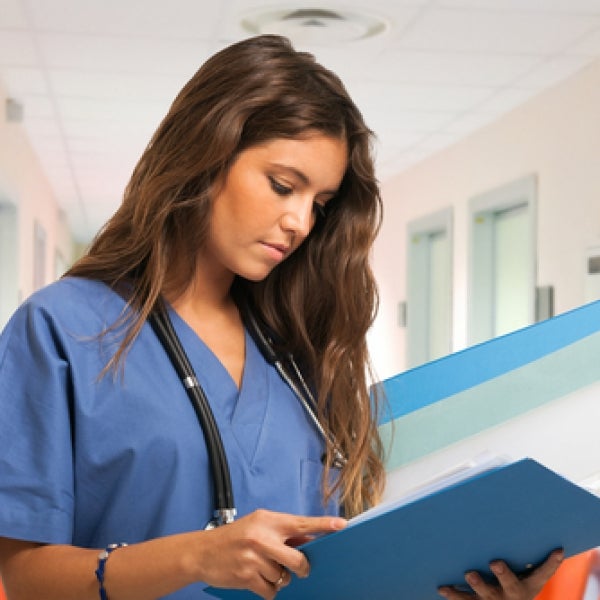 How To: Become a Surgical Nurse
If you are interested in becoming a surgical nurse, you might be unsure of how to get started. The amount of experience required to work in the operating room, as well as the educational standards, depends on the medical facility.
Most facilities prefer or require a bachelor's degree, but they may allow you to start working as a surgical nurse after one or two years of experience. One good place to start is to get your BSN.
In an Online RN to BSN program, you learn the right tools to improve your career and start helping surgical doctors in the operating room. Online programs are geared to RNs. They allow you to work around a busy nursing schedule to develop the skills you need to start working in the operating room.
Many online programs offer credits for your RN license that allow you to quickly advance through the online program. The online degree also allows you to transfer credits in core or general education classes, so you focus on the nursing education rather than other topics or coursework. The online degree allows you to work with your situation, particularly if you already work in a medical facility and plan to improve your nursing skills with a bachelor's degree.
Learning Valuable Information About Medicine, Policies and Ethics
During an online RN-BSN program, you learn valuable skills as a nurse. When you combine the skills about healthcare policies, ethical standards for medical professionals, and health assessment, you develop the foundational skills you need to become a surgical nurse.
The core education provided an RN to BSN program the foundation of good nursing care. You develop further skills through actively working in a medical facility. A key benefit of taking an online degree program is the flexibility. An online education allows you to work around your schedule, so you complete course work when it fits your needs. You learn about ethics, medical practices, policies in healthcare and nursing concepts at a time that is convenient for your situation.
Applying the Skills in the Medical Facility
After completing the degree program, you must apply your skills in a medical setting. A surgical nurse starts out in a nursing program without actively working on surgical procedures. You must develop your skills and improve your experience to start working in the operating room.
The skills you learn during an online program allow you to work up toward the position of a surgical nurse. Ideally, you want to develop your leadership skills while you stay calm in a chaotic situation. You also want to show compassion toward your patients and increase your experience as a nurse.
Surgical nurses often provide assistance during a surgical procedure after gaining a reasonable amount of experience as a professional. You must apply the skills and strategies you learn during the online program into your career.
If you are interested in more information about GHE's nursing schools and programs, visit our Students page!