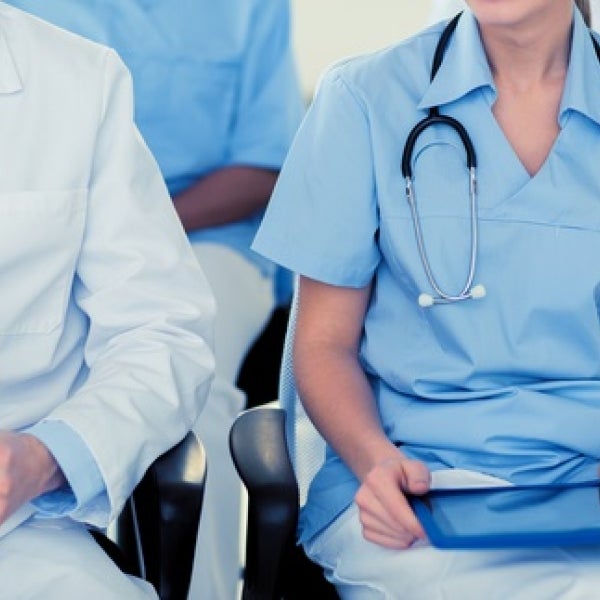 Job Demand for Nurse Educators
The demand for nurse educators is high. In 2016, the American Association of Nursing (AACN) reported that 65,000 prospective nursing student applicants were turned away from nursing institutions despite the well-known nursing shortage. Two-thirds of the reporting institutions cited lack of qualified nurse educators as one of the primary reasons, and a vast majority of nursing programs seek to hire new faculty. Nurse educators are necessary to teach and mentor nurses and are nurses first and foremost. One of the advantages of today's educational opportunities is that nurses do not have to forego their clinical work while going to school. Excellent advanced education options are available online.
The Nursing Profession Needs Nurse Educators
Nurse educators shape the next generation of nursing and there is a shortage of qualified instructors. Nurse educators are nurses who have pursued advanced education to teach nursing. Even though all nurses are teachers, specialized training and education are required to teach the profession of nursing. Per the Bureau of Labor Statistics, nursing will remain one of the top occupations through 2024. The lack of nursing instructors contributes to the overall nursing shortage.
What Do Nurse Educators Do?
A nurse educator teaches nursing at multiple educational levels, including master and doctorate levels. Nurse educators work in staff education at a community hospital or in the design or revision of continuing education programs for nurses. They work in educational institutions, hospital, private practices, online learning and training facilities. Nurse educators also have opportunities beyond traditional teaching. Some work as speakers, researchers, grant writers, leaders and advocates for the nursing community or students.
Employment Opportunities for Nurse Educators
Besides the apparent careers in colleges and universities, both online and brick and mortar, nurse educators have a wealth of employment options to choose from, including the following specialties:
Cardiology
Acute Care
Pediatrics
Family Health
Oncology
Psychiatric/Mental Health
The Bureau of Labor Statistics projects job growth for nurse educators to increase by 2.1 percent and reports the median salary nationwide to be $75,030.
Educational Requirements of a Nurse Educator
The National League for Nursing (NLN) recommends the following education for nurse educators:
Master's or doctoral degree in nursing education
Master's or doctoral degree plus a post master's certificate in nursing education
Also, the nurse educator must pass the national NCLEX-RN and Certified Nurse Educator examinations.
Benefits of a Nurse Educator Career
It is a tremendously exciting time to be a member of the "most trusted profession," and a career in nursing education positions a nurse to help future nurses reach their potential.   The area of nurse educator offers excellent job flexibility, access to the most current trends and research and the opportunity to shape the future of nursing. Nurses teach other nurses the art and science of nursing. A nurse educator career can provide professional flexibility that blends caring for the nurse and patient beautifully. Nurse educators often have more user-friendly schedules that allow career longevity which keeps experienced nurses in the field longer.
If you are interested in more information about GHE's nursing schools and programs, visit our Students page!
Sources:
http://www.aacnnursing.org/News-Information/Fact-Sheets/Nursing-Shortage
http://www.nln.org/professional-development-programs/Certification-for-N...
http://www.nursingworld.org/MainMenuCategories/CertificationandAccredita...