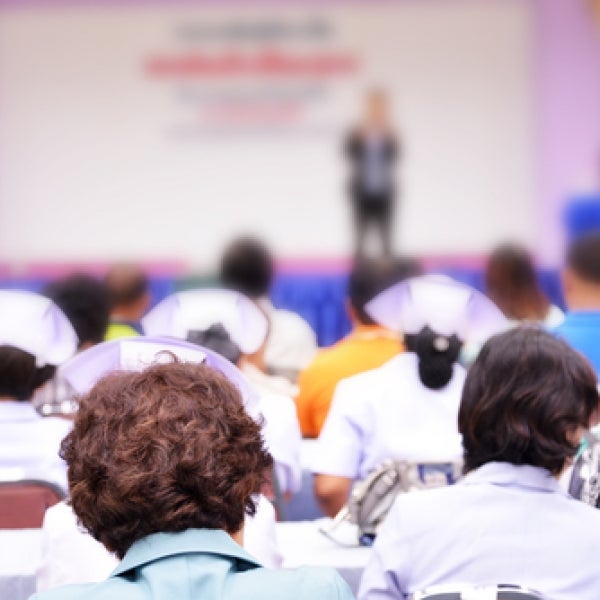 Why Get an MSN in Nursing Education?
The Demand for Nurse Educators
As the population in the United States ages, particularly the large Baby Boomer generation, the nation's health care needs continue to increase. Current projections indicate that the supply of nurses won't be enough to meet the demand for nursing and health care, placing the nation in a critical nursing shortage. The Bureau of Labor Statistics (BLS) projects that by 2024, over one million jobs will be open for nurses due to increasing demand for health care and to nurses leaving the workforce. This projection reflects the need to replace nurses that leave the workforce or retire.
The shortage of nurses is exacerbated by the shortage of nurse educators. More nursing faculty are needed to educate more nurses and meet the demand of the industry.  Between 2011 and 2012, 64 percent of nursing programs in the United States turned away qualified nursing school applicants. Among the primary reasons for this are a shortage of nurse educators, the challenge of finding faculty for nursing schools and the difficulty of locating sufficient clinical locations to train students. Due to the aging and retiring population, the BLS predicts a need for 34,000 additional nurse educators by 2022.
Employment Opportunities and Financial Gains
Nurse educators are needed not only in colleges and universities, but in hospitals to help educate nursing staff and mentor new RNs. Many hospital units hire nurse educators to help with continuing education for staff nurses and guide them in their career choices. Many nurse educators work as a clinical instructor in addition to working as an educator for a hospital or nursing school.
RNs with a Master of Science in Nursing Education can work in a variety of settings and positions, such as clinical instructor, unit nurse educator-assistant professor or professor. In addition to the satisfaction of guiding new nurses as they begin their journeys in the nursing field, highly trained nurse educators can receive a bump in pay. The BLS reports that nursing instructors working for a college or university earn a median salary of $79,640. Those working in hospitals earn a median of $89,390. The top 90 percentile of nurse educators earn a salary of $124,090.
Advance While You Work
Qualified nurses are needed to guide the future generations of nurses in learning to provide effective and compassionate care. While career advancement is a commitment, an MSN in nursing education is an attainable goal for nurses with a busy schedule. In an online format, for example, students can work on coursework and listen to lectures at times that suit their shift schedules, lifestyles and family commitments. In addition, some MSN programs offer the opportunity to complete the clinical component in an area local to the student, convenient to where they live.
If you are interested in more information about GHE's nursing schools and programs, visit our Students page!