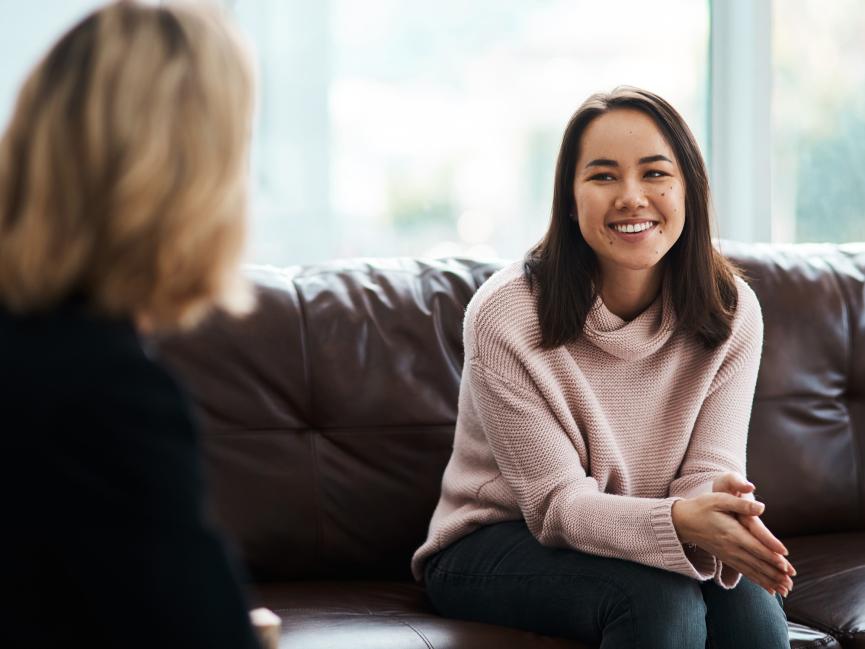 Delivery
Online
Study Level
Postgraduate
Course Type
Graduate Certificate
Duration
6 months (Part time)
Commitment
15 - 20 hours/week
Units
3
Fees
FEE-HELP
Start Dates
15th January, 2024
11th March, 2024
6th May, 2024
8th July, 2024
2nd September, 2024
28th October, 2024
Price Per Unit
$3,720
Enquire Now
Connect with the Edith Cowan University Student Team
Get a callback at a time that suits you
No obligation & free
Tailored advice
Accessible, flexible and accelerated
Study anywhere, anytime with our flexible online format. This course is delivered in accelerated mode, allowing you to earn your degree and put your skills into practice sooner.
Fully supported
Be supported throughout your study journey by a personal Student Success Advisor and online learning community of like-minded students and friendly, accessible staff.
Job ready skills, relevant to industry
Gain a wide range of skills – identified and designed by industry experts – to meet the complex and evolving needs of individuals and communities.
Professional Recognition
The ECU Graduate Certificate of Counselling is a pathway to the Master of Counselling, which has been accredited by the Australian Counselling Association (ACA).
ECU's online Graduate Certificate of Counselling is for professionals who want to expand their foundational skills and make a difference to the lives of individuals, families and communities.
Students may study this course and continue to the master's degree to equip themselves to become full-time counsellors. Alternatively, they may wish to add to their existing skillset in roles including:
Social work
Career coaching
Psychology
Other allied health
Human resources
Youth work
Human welfare roles
Local government support/community development roles
Case work
Disability support work
Cognate undergraduate social science or behavioural science
The course has three units of study.
Foundations of Counselling Practice 
Theories and Techniques in Counselling
The Role of the Counsellor 
Course admission requirements
Bachelor's degree from a country specified in the Admissions Policy (with preference given to degrees relating to 'helping professions'); or
Equivalent prior learning including at least five years relevant professional experience.
English Language Requirements: IELTS Academic Overall band minimum score of 6.5 (no individual band less than 6.0). 
What you will learn
Understand counselling in a digital world
Gain skills to effectively adapt to the field as it expands across the digital realm. Understand how theories and techniques of counselling can be translated and adapted for delivery across a range of modalities to connect with and support people in unique and far-reaching ways.
Develop a person-centred approach
Learn how to walk alongside individuals in a process that values difference, supports self-discovery, builds on unique strengths and recognises the interrelationships between individuals, communities and social structures as important platforms for healing.
Examine the roles of counsellors working at the cultural interface
Learn the skills and abilities needed to work in the community and actively promote a positive sense of identity, culture and heritage, with particular emphasis on Aboriginal and Torres Strait Islander peoples and practice.
Explore self-awareness and reflective practice
Engage in self-evaluation, critical thinking and reflective practice to gain a deeper understanding of the self, and how this interplays with the therapeutic process, personal growth and ongoing professional development.
The academic year student fees shown are subject to change. You may also be required to pay student amenities fees. Contact the university directly to confirm.
The fees shown are per unit. The number of units are listed below fees. Together they indicate the total fees for the course.
FEE-HELP loans are available to assist eligible full-fee paying domestic students with the cost of a university course.

Connect with the Edith Cowan University Student Team
Get a callback at a time that suits you
No obligation & free
Tailored advice
Enquire Now
Delivery
Online
Study Level
Postgraduate
Course Type
Graduate Certificate
Duration
6 months (Part time)
Commitment
15 - 20 hours/week
Units
3
Fees
FEE-HELP
Start Dates
15th January, 2024
11th March, 2024
6th May, 2024
8th July, 2024
2nd September, 2024
28th October, 2024
Price Per Unit
$3,720
Enquire Now
Connect with the Edith Cowan University Student Team
Get a callback at a time that suits you
No obligation & free
Tailored advice