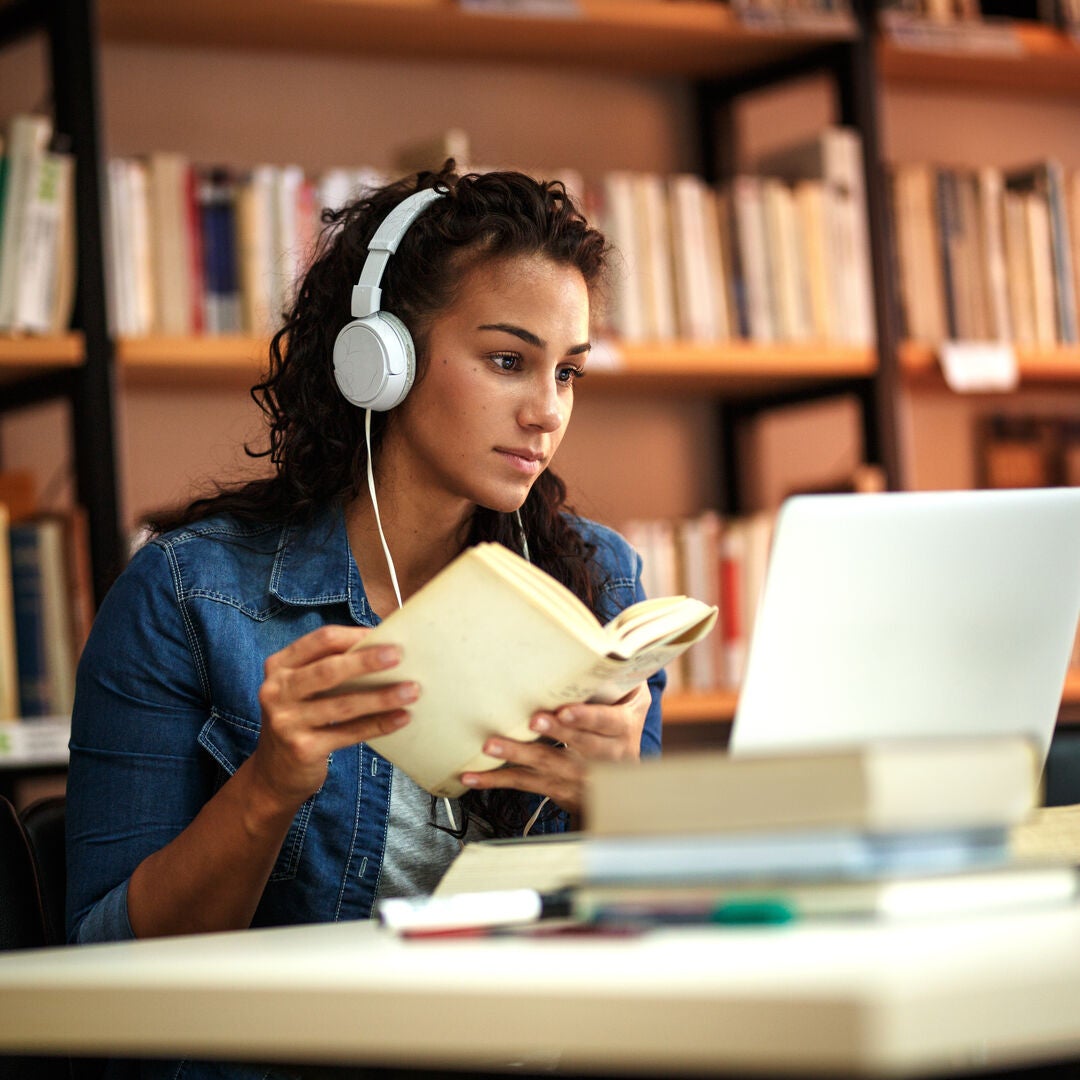 Is an online or on-campus postgraduate course suited to you? Weigh up the pros and cons of both modes of study to help you decide.
Enrolling in a university course is a step towards building your skill set and career. A big part of the process involves deciding what course to study, which university to attend and the mode of study that will allow you to get the most out of your course. Many universities offer students the option to study online, on campus or hybrid, giving you the option to choose where and when you study. To understand which mode of study will help you excel, there's a few things you should consider to ensure you're setting yourself up for success.
Why study an online course?
Online courses are becoming increasingly popular because they offer flexibility and accessibility. Gone are the days of having to study at a university in close proximity to you and having to decide between studying or working full-time. Studying online is a great option for people who work, have a lot of commitments and cannot dedicate 40+ hours to studying each week. This particularly benefits people looking to study at a postgraduate level who are looking to upskill or change careers but need to balance work and life too. 
There are benefits and drawbacks to studying online. Let's take a look. 
Pros
Some universities offer up to six intakes per year
Ability to study an accelerated course and graduate sooner
Study at your own pace
Wider access to courses as you don't have to attend a local university and you can study from anywhere
Some courses are only offered online, so you have more options to choose from
Online courses are built to support online learning and you will have access to resources you may need throughout your studies
You will still do placements in person to get hands-on experience
You can complete one unit at a time
Access to dedicated Student Enrolment and Student Success Advisors when you complete the enquiry form on GlobalHealth Education's website

Cons
If you are familiar with on-campus learning, it may take some adjusting to settle into an online course
Lack of social interaction with academics and peers
Issues with technology may arise which could limit your access to your learning portal and notes. It's important to ensure you have everything set up properly to be able to complete your course
Why study a traditional on-campus course? 
The traditional delivery of on-campus education remains the most social and hands-on method of learning. Your days will be filled with attending lectures and tutorials. You will also be able to make use of on-campus facilities. 
Pros
Face-to-face interaction with peers and academics
You will be able to network, join university clubs and attend events
You may feel more organised sticking to a set schedule
It can be easier to stay motivated when working and learning with other people

Cons
In-person attendance is required for all classes to complete the course
You will have to work around your class timetable which means you may not be able to commit to a full-time or even part-time job depending on the lecture and tutorial times
It can be hard to catch up or access missed course content if you're unable to attend class
Less course options for postgraduate students as many courses are only available to study online
Travelling to and from university can be time-consuming and petrol and public transport prices can be costly
Main differences between online and on-campus courses
Deciding whether you want to complete a course online or physically at a university will come down to your personal circumstances and preferences. While the actual content covered in both modes of study is likely to be similar, there are elements that are different.
|   | Online courses | On-campus courses |
| --- | --- | --- |
| Delivery mode | Can study anywhere. | Must attend in-person lectures and tutorials  |
| Flexible class and study options | Students have the flexibility to study when and where it suits them. | Students must attend lectures and tutorials in person as allocated on their timetable.  |
| Option to work while studying  | Online students have flexibility to study alongside working part or full-time. This will depend on your course and schedule. Healthcare students should take into consideration most placements need to be attended in person. | Working part-time while studying on campus is an option, but students will unlikely be able to commit to a full-time job while attending classes during the week.  |
Who should consider studying an online postgraduate course?
People who lead busy lives, work full-time and don't have access to a university nearby greatly benefit from studying a postgraduate course via the online study mode. Not only are you able to fit studying into your daily routine, you can do it at any time and at any location as long as you've got a device with you. Think of it as something you can incorporate into your schedule rather than having to make a lot of compromises to make it work. Balance is key and online postgraduate courses give you the flexibility to manage work, life and study. If you want to complete a postgraduate degree to upskill or move into a new role, this study mode compliments full-time workers as you will be able to start applying knowledge from your course to your job straight away and your colleagues can offer support and encouragement along the way. 
Who should consider studying an on-campus postgraduate course?
Traditional on-campus courses are suited to people who have more time on their hands and those who benefit from face-to-face interaction. If working in groups and being able to discuss coursework with peers motivates you, you may find this study mode beneficial. Part-time workers will find that they can work around their university timetable to make both a priority. Just keep in mind exam and placement periods can get quite busy, so you may need to shuffle around your commitments at times.
How to find out more
Explore our range of online postgraduate health courses including counselling, leadership and management, mental health, nursing, psychology and public health to find one that suits you.