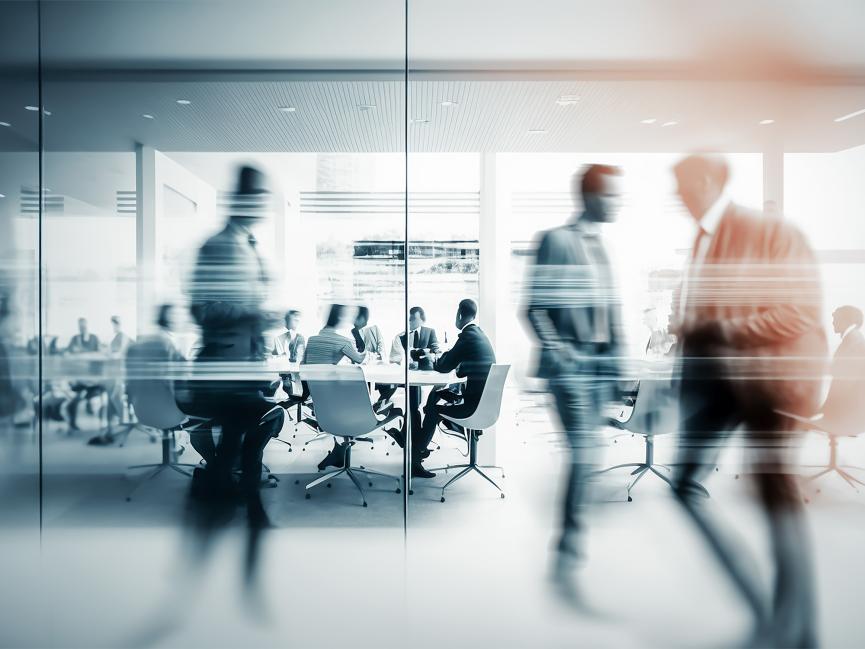 Delivery
Online
Study Level
Postgraduate
Course Type
Master's
Duration
24 months (Part time)
Commitment
15 - 20 hours/week
Units
12
Fees
FEE-HELP
Start Dates
8th January, 2024
4th March, 2024
29th April, 2024
1st July, 2024
26th August, 2024
28th October, 2024
Price Per Unit
$2,658
Enquire Now
Connect with the Southern Cross University Student Team
Get a callback at a time that suits you
No obligation & free
Tailored advice
The online Master of Healthcare Leadership is designed to give you a broad, interdisciplinary perspective on the changing face of healthcare. You might be a registered nurse with many years of experience and want to move out of direct care, or you might be from an allied health background, such as physiotherapy, osteopathy, counselling or optometry, wanting to start your own practice.
Whatever your health background, completing a Master of Healthcare Leadership online gives you more flexibility, more opportunities, and more transferable skills you can take with you into the future.
The online Master of Healthcare Leadership has 11 core units and one elective unit. Learn more about the units you need to study as part of your online healthcare leadership degree below. 
Core units
Leading Evidence-based Practice in Health
Critical Review in Health
Research Proposal for Health Innovation
Leading Change in Healthcare
Strategic Planning and Management in Healthcare
Envisioning Health Systems, Policies and Practices
Governance and Accountability in Healthcare
Social and Emotional Competence in Healthcare
Contemporary Health Leadership
Building a Professional Portfolio
Effective Teaching and Supervision in Health Care
Electives (choose one from)
Contemporary Mental Health
Mental Health Across the Lifespan
Mental Health in Community, Non-Government and Primary Health Settings
Acute Mental Health
Physical Health Care in Mental Health
Supporting Behaviour Change in Mental Health Contexts
Organisational Behaviour
Data Management
The Positive Leader
Human Resource Management
If you need to exit early, you could still receive a Graduate Diploma or Graduate Certificate in Healthcare Leadership. 
To qualify for entry into the Master of Healthcare Leadership, all applicants must:
Have successfully completed a minimum three-year bachelor's qualification, or equivalent, in a health-related discipline;
Provide evidence of minimum one year full-time and current work experience at degree level in a health-related field and/or as acceptable to the School Board;

Be proficient in English
SCU may recognise and grant credit for past education, qualifications and/or work experience in a process called advanced standing. If you're eligible for advanced standing, this can impact the number of units you need to study, reducing the time and cost of your overall degree. 
Use contemporary theory to drive change
Lead positive change with the ability to research and present solutions to key stakeholders using the latest evidence-based theories in health practice. 
 
Become a strategic healthcare leader
Further develop the interpersonal skills needed for effective healthcare leadership, from social and emotional competence, leading effective learning and development of strategy. 
 
Adapt to changing healthcare systems
Learn contemporary theory, compare health systems, practices and policies to improve quality and efficiencies of services by taking advantage of the latest technology. 
Student fees shown are subject to change. You may also be required to pay student amenities fees. Contact the university directly to confirm.
The fees shown are per unit. The number of units are listed below fees. Together they indicate the total fees for the course.
FEE-HELP loans are available to assist eligible full-fee paying domestic students with the cost of a university course.

Connect with the Southern Cross University Student Team
Get a callback at a time that suits you
No obligation & free
Tailored advice
Enquire Now
Delivery
Online
Study Level
Postgraduate
Course Type
Master's
Duration
24 months (Part time)
Commitment
15 - 20 hours/week
Units
12
Fees
FEE-HELP
Start Dates
8th January, 2024
4th March, 2024
29th April, 2024
1st July, 2024
26th August, 2024
28th October, 2024
Price Per Unit
$2,658
Enquire Now
Connect with the Southern Cross University Student Team
Get a callback at a time that suits you
No obligation & free
Tailored advice