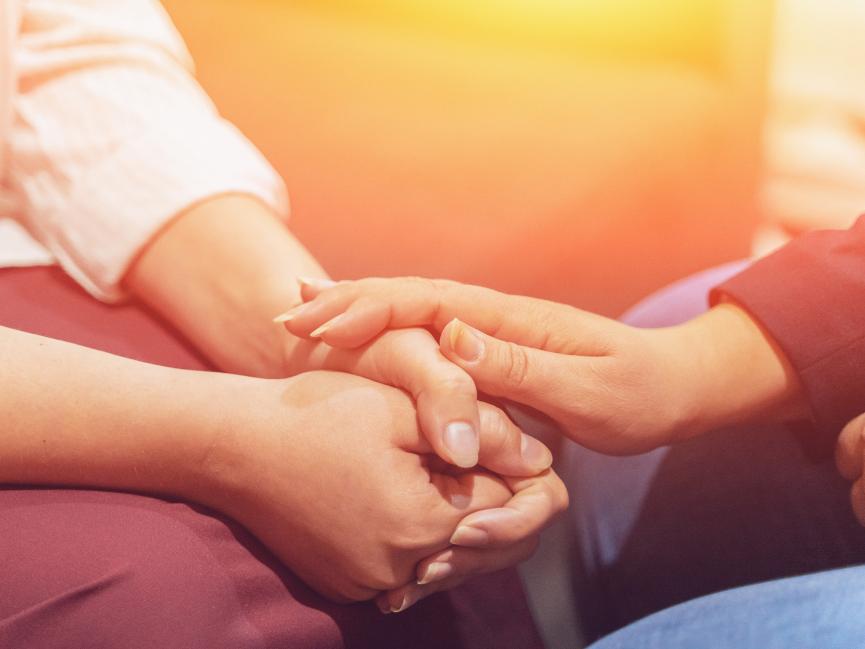 Delivery
Online
Study Level
Postgraduate
Course Type
Graduate Certificate
Duration
8 months (Part time)
Commitment
15 - 20 hours/week
Units
4
Start Dates
8th January, 2024
4th March, 2024
6th May, 2024
1st July, 2024
26th August, 2024
21st October, 2024
CSP Subsidised Fees Available
Full Fees: $11,280.00
CSP Discount: 80%
Fee (Indicative): $2,223.00
You Save:

$9,057.00
Enquire Now
Connect with the Victoria University Student Team
Get a callback at a time that suits you
No obligation & free
Tailored advice
Contemporary curriculum designed by mental health experts
Designed and developed by leading mental health academics and practitioners, the Graduate Certificate in Mental Health will equip you with contemporary approaches to mental health and allow you to transform the delivery of mental health services in Australia.​​
Award winning study model
Our postgraduate online Block Model, winner of the LearnX Live! Award 2021 'Best Online Learning Model', recognises the complexity of students' lives while giving a consistent, manageable and connected online learning experience.
Support seven days and in the evenings
Get the support you need, when you need it, during your course. VU's support network has a single focus on ensuring you are entirely supported to succeed.
This graduate certificate is designed for allied health, welfare and social care professionals who want to gain a holistic understanding of mental health and its impact on individuals, families and communities.
You will establish fundamentals in comprehensive mental health practice, research and evidence-based practice, trauma-informed care and collaboration across mental health services.
This graduate certificate features a contemporary curriculum designed by mental health experts. Upon successful completion, you can continue your studies and gain your Master of Mental Health degree.
Recovery Oriented Mental Health
Biopsychosocial and Cultural Perspectives in Mental Health
Effective Trauma-Informed Care
Mental Health Foundations
Completed an AQF Level 7 bachelor's degree in a cognate discipline such as health science, social work, psychology, medicine, youth work or education.
The Graduate Certificate in Mental Health is for allied health and social care professionals who want to increase their specialist knowledge and employment outcomes across mental health settings. Gain work-based skills in evidence-based assessment and intervention approaches in mental health to successfully engage with a range of ​individuals, families, carers and clinicians across therapeutic, community and clinical mental health settings.
Upon completion, you can continue studying and gain a Master of Mental Health.
Student fees shown are subject to change. You may also be required to pay student amenities fees. Contact the university directly to confirm.
The fees shown are per unit. The number of units are listed in this page. Together they indicate the total fees for the course.
FEE-HELP loans are available to assist eligible full-fee paying domestic students with the cost of a university course.
Commonwealth Supported Places
A Commonwealth Supported Place (CSP) is a place where the government pays for part of your unit fees. This is a subsidy, not a loan, so you do not need to pay it back. Your remaining fees may also be eligible for FEE-HELP.
This subsidy is available to eligible students completing the Graduate Certificate in Child and Adolescent Mental Health. It is only applicable to new students commencing their graduate certificate in 2024. To find out if you're eligible for this subsidy, visit the government's Study Assist website.

Connect with the Victoria University Student Team
Get a callback at a time that suits you
No obligation & free
Tailored advice
Enquire Now
Delivery
Online
Study Level
Postgraduate
Course Type
Graduate Certificate
Duration
8 months (Part time)
Commitment
15 - 20 hours/week
Units
4
Start Dates
8th January, 2024
4th March, 2024
6th May, 2024
1st July, 2024
26th August, 2024
21st October, 2024
CSP Subsidised Fees Available
Full Fees: $11,280.00
CSP Discount: 80%
Fee (Indicative): $2,223.00
You Save:

$9,057.00
Enquire Now
Connect with the Victoria University Student Team
Get a callback at a time that suits you
No obligation & free
Tailored advice