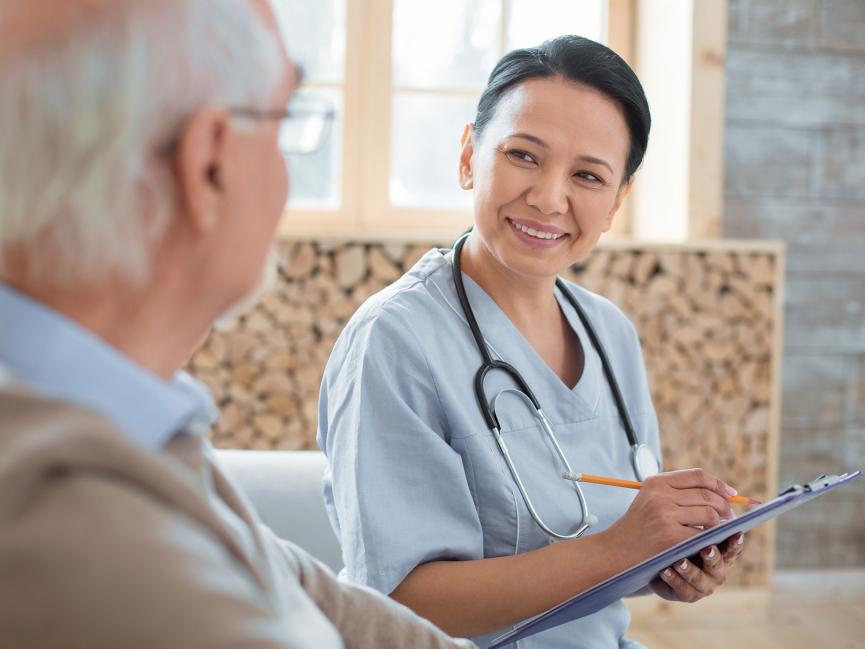 Delivery
Online
Study Level
Postgraduate
Course Type
Master's
Duration
24 months (Part time)
Commitment
15 - 20 hours/week
Units
12
Fees
FEE-HELP
Start Dates
8th January, 2024
4th March, 2024
6th May, 2024
1st July, 2024
26th August, 2024
21st October, 2024
Price Per Unit
From $2,820
Enquire Now
Connect with the Victoria University Student Team
Get a callback at a time that suits you
No obligation & free
Tailored advice
Progress towards credentialing with the ACMHN​
This degree meets the education requirements for the Australian College of Mental Health Nurses (ACMHN) Credential, the only nationally consistent standard for recognition of specialist mental health nurses.​​
Award-winning study model
VU's postgraduate online Block Model, winner of the LearnX Live! Award 2021 'Best Online Learning Model' recognises the complexity of students' lives while giving a consistent, manageable and connected online learning experience. 
Support seven days and in the evenings
Get the support you need, when you need it, during your course. VU's support network has a single focus on ensuring you are entirely supported to succeed.
VU Online's Master of Mental Health Nursing will help you drive positive impact as you gain specialised skills to lead multidisciplinary teams and create transformational change. You will also meet the Australian College of Mental Health Nurses (ACMHN) Credential education requirements.
You will build on your nursing practice and gain a holistic understanding of mental health and its impact on individuals, families and communities. This course is designed to empower you to work successfully within multidisciplinary teams and apply contemporary care approaches, including for diverse and vulnerable populations.
Gain valuable evidence-based skills that will help you enable better health outcomes for individuals experiencing mental ill-health with ethical, recovery-oriented, trauma-informed care.
You will study 12 units in total (11 core + one elective).
Core units
Recovery Oriented Mental Health
Biopsychosocial and Cultural Perspectives in Mental Health
Mental Health Nursing
Promoting Cultural Competence and Community Health
Mental Health in Later Life
Care Coordination in Practice
Evidence and Research for Practice
Pharmacology and Therapeutics in Mental Health
Assessment in Mental Health
Research Project
Elective units
Psychological Therapies
Perspectives on Addictive Behaviours
Nursing Leadership and Management
Health and Wellbeing for the Older Person
Completed an AQF Level 7 Bachelor of Nursing or equivalent qualification AND
Registration as a Registered Nurse (Division 1) OR Registered Midwife with the Australian Health Practitioner Regulation Agency (AHPRA) OR equivalent registration with the relevant registering authority for applicants outside of Australia AND;
Provide written confirmation from their employer that they are employed in a mental health setting OR; 
Completed Victoria University's Graduate Certificate in Mental Health Nursing or Graduate Diploma in Mental Health Nursing
With VU Online's Master of Mental Health Nursing, you'll gain knowledge and skills in evidence-based assessment and intervention approaches in mental health. This course will position you to take on mental health care coordination roles, leadership roles in mental health nursing or roles in mental health services. This course also prepares you for roles in senior mental health services or sessional academic work.
VU Online's Master of Mental Health Nursing will also allow you to progress towards credentialing with the ACMHN.
Student fees shown are subject to change. You may also be required to pay student amenities fees. Contact the university directly to confirm.
The fees shown are per unit. The number of units are listed above. Together they indicate the total fees for the course.
FEE-HELP loans are available to assist eligible full-fee paying domestic students with the cost of a university course.

Connect with the Victoria University Student Team
Get a callback at a time that suits you
No obligation & free
Tailored advice
Enquire Now
Delivery
Online
Study Level
Postgraduate
Course Type
Master's
Duration
24 months (Part time)
Commitment
15 - 20 hours/week
Units
12
Fees
FEE-HELP
Start Dates
8th January, 2024
4th March, 2024
6th May, 2024
1st July, 2024
26th August, 2024
21st October, 2024
Price Per Unit
From $2,820
Enquire Now
Connect with the Victoria University Student Team
Get a callback at a time that suits you
No obligation & free
Tailored advice